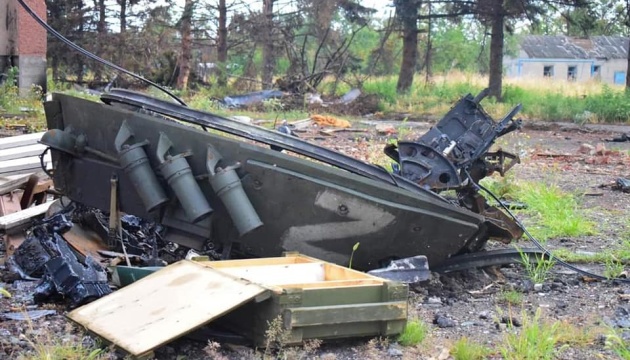 Russia's military death toll in Ukraine rises to 279,440
Ukraine's defense forces eliminated about 279,440 Russian invaders between February 24, 2022 and October 3, 2023, including 360 in the past 24 hours.
The General Staff of the Armed Forces of Ukraine said this in a post on Facebook, Ukrinform reports.
"As we constantly receive detailed intelligence data for the past period, there is a need to adjust some positions of the enemy's total losses," the post reads.
Ukraine's defense forces also destroyed 4,732 (+15) enemy tanks, 9,008 (+8) armored fighting vehicles, 6,565 (+40) artillery systems, 801 multiple rocket launchers, 540 air defense systems, 315 warplanes, 316 helicopters, 5,080 (+20) tactical unmanned aerial systems, 1,529 cruise missiles, 20 warships/cutters, a submarine, 8,932 (+23) trucks and fuel tankers, and 943 (+5) pieces of specialized equipment.