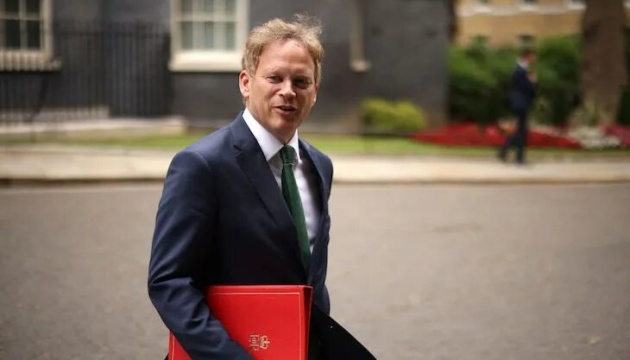 Defense Secretary: UK may move military personnel training into Ukraine
Great Britain will expand the training program for the Ukrainian military and may also join the defense of commercial vessels from Russian attacks in the Black Sea.
In an interview with The Telegraph, UK Defense Secretary Grant Shapps said that he had held talks with Army leaders about moving "more training and production" of military equipment into Ukraine. He also called on more British defense firms to set up factories in Ukraine.
Shapps also revealed that he had talked to President of Ukraine Volodymyr Zelensky during a trip to Kyiv last week about how Britain's Navy could play a role in defending commercial vessels from Russian attacks in the Black Sea.
The Defence Secretary also said Britain was finding ways to help Ukraine 'shape up' for NATO membership. As part of the British-led Operation Interflex, more than 20,000 recruits from the Armed Forces of Ukraine have already received training in the UK since the start of 2022.
As noted, following a briefing with the UK General Staff senior personnel, Shapps said: "I was talking today about eventually getting the training brought closer and actually into Ukraine as well… I think the opportunity now is to bring more things in country, and not just training but also we're seeing BAE [the UK defence firm], for example, move into manufacturing in country, for example."
The Secretary called on other companies to follow the example: "I'm keen to see other British companies do their bit as well by doing the same thing. So I think there will be a move to get more training and production in the country."
When asked about the safety of shipping in the Black Sea, Shepps noted: "We've seen Russia has been increasingly targeting cargo ships carrying grain… Britain is a naval nation so we can help and we can advise, particularly since the water is international water. It's important that we don't allow a situation to establish by default that somehow international shipping isn't allowed in that water."
As reported, Mr Shapps, who was appointed as the UK Defence Secretary on August 31, visited Ukraine this week and met with President Zelensky.
Photo: Getty Images