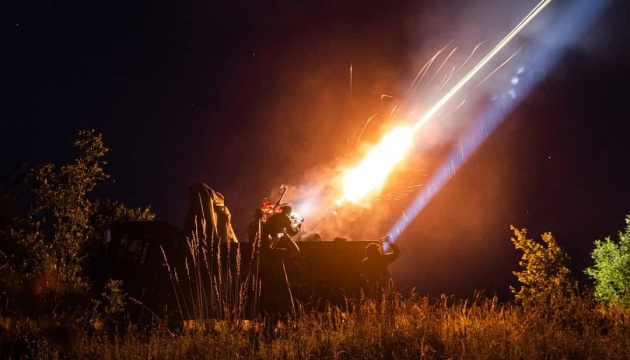 Ukraine downs 19 Shahed drones, 11 Kalibr missiles overnight Monday
In the early hours of Monday, September 25, Ukraine's air defense forces shot down 19 Shahed one-way attack drones and 11 Kalibr cruise missiles launched by Russia.
That's according to Operational Command South, Ukrinform reports.
"At night, the enemy launched 19 Shahed-136/131-type attack drones and two Onyx supersonic missiles at Odesa. They also launched 12 Kalibr missiles that flew along complex routes in different areas," the report reads.
For the attack from the sea, in addition to the surface missile carrier, a submarine was involved in the area of Novorossiysk Bay.
Nineteen Shaheds and 11 Kalibrs were shot down by air defense forces.
One missile was intercepted over Mykolayiv region and another one in Kirovohrad region, while the rest were downed over Odesa region.
The port infrastructure was hit in the attack, reads the report.
"The sea station in Odesa suffered significant damage. A fire broke out in the building of the sea station hotel, which has been out of service for several years. Firefighters promptly put the blaze out," the Command notes.
Onyx missiles destroyed Ukrainian granaries but no casualties were reported.
The debris from the downed weapons damaged warehouses of a local enterprise and a household in Odesa suburbs. No casualties were recorded either.
Blast waves shattered windows in several homes and a civilian woman was injured, the report concludes.