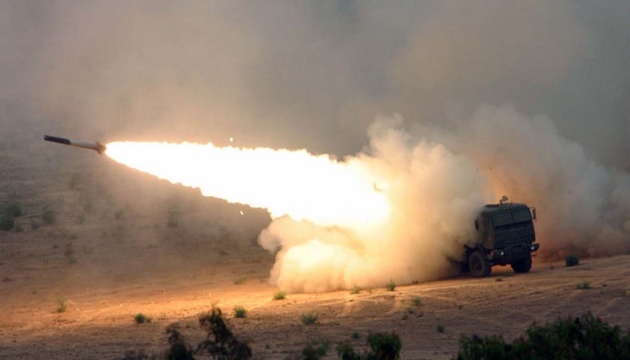 Air defense missiles, HIMARS rockets, medevac vehicles: Zelensky on U.S., Canada defense aid packages
President Volodymyr Zelensky of Ukraine revealed some details of the latest defense packages announced by the USA and Canada as part of the ongoing military aid to Ukraine.
The head of state spoke in a video address to the nation Sunday night, Ukrinform reports.
"It was a productive week. Very much so. We saw many good defensive and other solutions. Defense packages. From the United States we get artillery, rounds, HIMARS rockets, air defense missiles, additional air defense systems, tactical vehicles. And some other types of weapons that will make themselves known on the battlefield," he noted.
At the same time, Canada decided on long-term defense support for Ukraine worth $500,000.
"In particular, these are medevac vehicles that are really necessary at the front. We agreed on production and supply," Zelensky summarized.
As Ukrinform reported earlier, since the outset of Russia's full-scale invasion, Canada has provided aid to Ukraine in the total amount of more than CAD 8 billion, including CAD 2 billion in defense assistance.