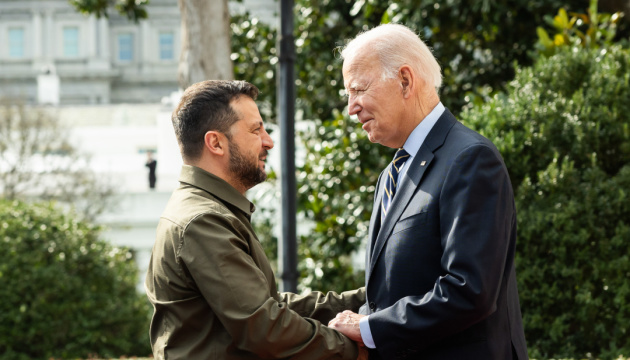 President: There is historic decision by USA on joint production of weapons with Ukraine
A historic decision was made on the joint production of weapons by Ukraine and the United States, in particular air defense systems.
"There is a historic decision by the United States to jointly produce weapons and defense systems. In particular, air defense," President of Ukraine Volodymyr Zelensky said in his evening address.
According to the Head of State, something that was an absolute fantasy until recently will become a reality.
"We will make it a reality. Everyone who works for the state. And this is the new quality of Ukraine's defense industry – much more powerful," the President stressed.
He called this decision a significant contribution to the economy because it means "enterprises, new jobs for both our peoples – for Ukrainians and Americans.
Zelensky thanked U.S. President Biden, his entire team, "and everyone in America who values freedom and supports Ukraine."
"We have a clear perspective of a new resilience of Ukraine that will prevent the recurrence of Russian aggression," the President summed up.
As reported, Ukraine and the USA signed memoranda on cooperation in the defense-industrial sector.