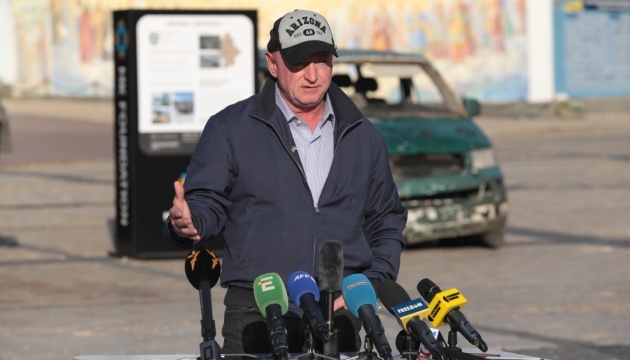 "Fantastic job" – Senator Kelly on Ukraine's ongoing counteroffensive
U.S. Senator, Navy veteran and former astronaut Mark Kelly noted the progress of the Ukrainian counteroffensive, which is developing under very difficult circumstances.
He said this at a briefing in Kyiv, Ukrinform reports.
"I flew 39 combat missions in the first Gulf War. And none of them go exactly how you want them to go. This stuff is hard. The Ukrainian military, I believe, is doing a fantastic job under incredibly challenging circumstances," the senator noted.
Kelly focused on the fact that the Ukrainian military is fighting against one of the world's largest armies.
"The progress that's been made on this counter-offensive, in my judgment, and the folks that I talk to, I think is good. Do we want it to be faster? And do we want more? Of course we do. I mean, we all want that. But we're making progress and I believe that's going to continue," Senator Kelly stressed.
As Ukrinform reported earlier, Senator Mark Kelly is visiting Ukraine for the second time this year.
In April 2023, a group of senators, including Kelly, called on President Joe Biden to send Ukraine long-range ATACMS missiles and F-16 fighter jets.
Mark Kelly's twin brother, astronaut Scott Kelly, also supports Ukraine and serves as an ambassador of the United24 fundraising initiative.