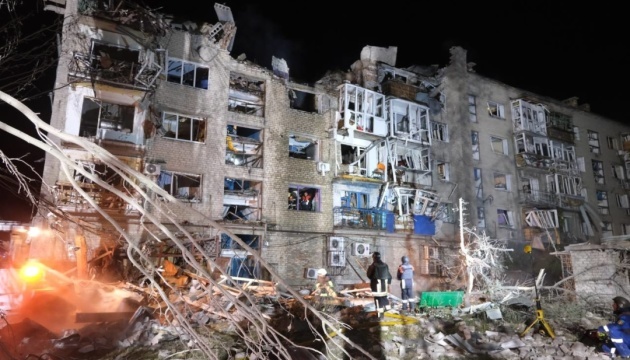 Missile strikes on Pokrovsk: 29 police officers, seven rescuers injured
As of 07:00, the works to clear away the rubble in Pokrovsk were resumed. They were stopped for the night due to the high threat of repeated shelling.
"Seven people were killed. Sixty-seven more were injured, including 29 police officers, seven rescuers, and two children," Minister of Internal Affairs of Ukraine Ihor Klymenko posted on Telegram.
As reported, on the evening of August 7, the Russians hit a residential building in Pokrovsk, Donetsk region, with missiles.