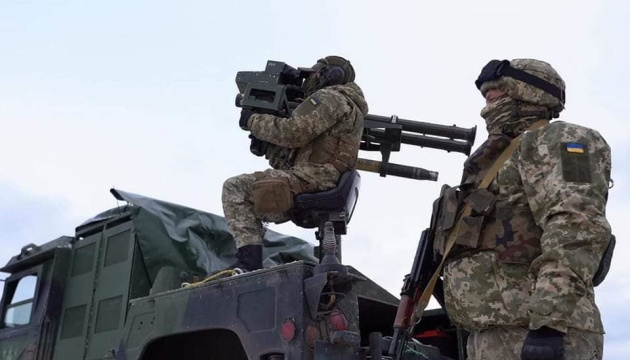 Ukrainian military doesn't lose any positions in Bakhmut this week - Malyar
Ukrainian troops did not lose a single position in Bakhmut this week and advanced in the Bakhmut direction.
Hanna Malyar, Deputy Minister of Defense, reported this on Telegram, according to Ukrinform.
"During the week, Bakhmut and events related to it remained the leading topic in Russian telegram channels and media. An analysis of the messages shows that this city is of utmost importance to the enemy. It is almost sacred," Malyar wrote.
She noted that the Russians, covering information about the fighting in Bakhmut, praise themselves and talk about their alleged success. The aggressor is also making up stories about the Ukrainian military command. "At the same time, the enemy is giving false information about the lack of weapons, which probably aims to justify the real situation," added the Deputy Defense Minister.
Malyar said that the real situation over the past week is that despite the availability of weapons, the enemy failed to implement its plans. The aggressor suffered heavy losses in manpower.
"Our defenders advanced two kilometers in the Bakhmut sector, we did not lose a single position in Bakhmut this week," the Deputy Defense Minister emphasized.
As Ukrinform reported earlier, the enemy is misleading the Ukrainian Defense Forces about the lack of shells, while the number of Russian attacks on the Bakhmut and Lyman directions has increased significantly in recent weeks.