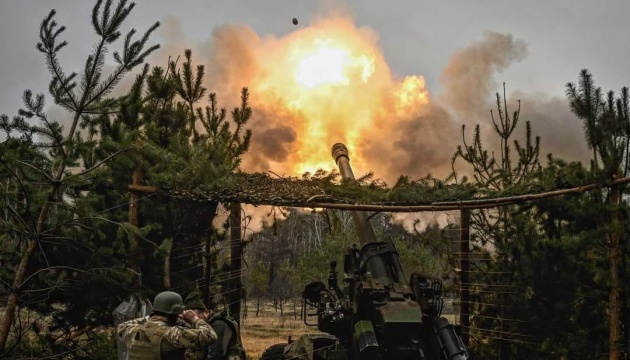 Ukrainian Army eliminates group of Russian troops near Bakhmut with howitzer shot
Artillerymen of the Third Separate Assault Brigade of the Armed Forces of Ukraine, using a D-30 howitzer, struck at Russian troops near the city of Bakhmut, Donetsk region, causing losses to the enemy.
The brigade's press service wrote this on Telegram, publishing a video, Ukrinform reports.
"By a direct hit, six of them became the WIAs. Another one was a one hundred percent KIAs," the Armed Forces noted.
As Ukrinform reported, border guards in Bakhmut shot down four Russian drones using anti-drone guns.
The photo is illustrative