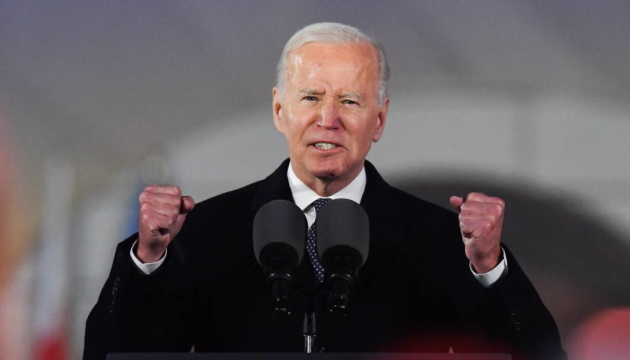 Biden does not believe Russia poised to use nukes after departing from START
U.S. President Joe Biden believes that Putin made a big mistake when he announced Russia was suspending participation in the START deal, and that the Kremlin does not intend to use nuclear weapons.
The head of state said this on Wednesday during his visit to Poland, Ukrinform reports with reference to AP.
In response to reporters' questions about his reaction to Putin's move, the U.S. president called it a "big mistake."
He did not dwell on this position as he answered journalists on the go, upon arrival at the Presidential Palace in Warsaw.
However, later, in an interview with ABC News, Biden noted that Russia's position is "not very responsible."
"But I don't read into that that he's thinking of using nuclear weapons or anything like that," said Biden.
As Ukrinform reported earlier, on Tuesday Vladimir Putin announced that the Russian Federation was suspending its participation in START, which was signed in 2010 and extended in 2021. The document sets limits on the number of nuclear weapons deployed by each country, and also stipulates the possibility of mutual inspection of nuclear facilities.