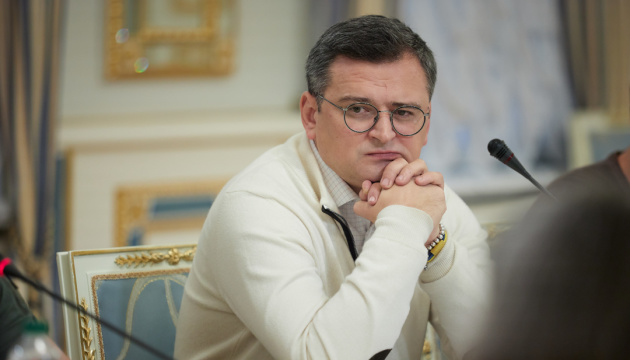 Kuleba: Ninth package of EU sanctions should target Russian missile industry
Minister of Foreign Affairs of Ukraine Dmytro Kuleba has called on the European Union to speed up the work on the ninth package of sanctions against Russia, which should envisage strict restrictions on the Russian missile industry.
Kuleba said this at an online briefing on Tuesday, an Ukrinform correspondent reports.
"I call on all my colleagues in the European Union and in the European Commission and among the EU member states to put aside any doubts or, as it is fashionable to say, fatigue, and start to quickly complete the ninth sanctions package," Kuleba said.
He added that the sanctions are really working and weakening Russia's war machine.
According to Kuleba, new sanctions should be strengthened as long as Russia's aggression continues. Sectors that are of particular importance to the Russian economy, namely energy, finance, trade, technology, should be subject to sanctions in order to achieve the necessary results.
He stressed that new sanctions should target the Russian missile industry. That is, Russia's ability to manufacture new missiles must be simply destroyed so that they do not have additional resources for destroying Ukrainian cities, the Ukrainian energy system, and killing Ukrainian citizens.
In addition, Kuleba said that Ukraine continues to insist on a full embargo energy on Russian energy.
As reported, in October, the European Union adopted the eighth package of sanctions against Russia over the illegal annexation of Ukraine's Donetsk, Luhansk, Zaporizhzhia and Kherson.
iy