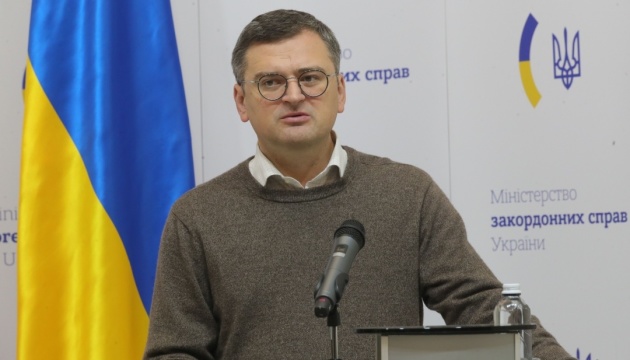 Kuleba confirms participation in NATO foreign ministerial in Bucharest
Minister for Foreign Affairs Dmytro Kuleba of Ukraine plans to participate in the summit of foreign ministers of NATO Allies in Bucharest next week, intending to raise the issue of the urgent supply of new air defense systems and non-military equipment to Ukraine.
The head of Ukrainian diplomacy stated this at an online briefing on Tuesday in response to a question from an Ukrinform correspondent.
"I plan to take part in the ministerial in Bucharest. I will have two very simple signals to send. The first will concern the immediate delivery of new air defense systems to Ukraine and any weapons that can help us shoot down Russian missiles and Iranian drones. And the second one – we will discuss the plan for the next three to four months of how NATO will help Ukraine to get through this difficult war winter," said Kuleba.
He added that this applies not only to arms supplies as NATO also has the ability to supply non-military equipment that the country needs.
As reported, Ukraine, Moldova, and Georgia, as well as Bosnia and Herzegovina, Finland, and Sweden were invited to participate in the summit of NATO foreign ministers, which will be held in Bucharest November 29-30.
As part of the meeting, four sessions will be held, including those dedicated to the war in Ukraine and energy security.