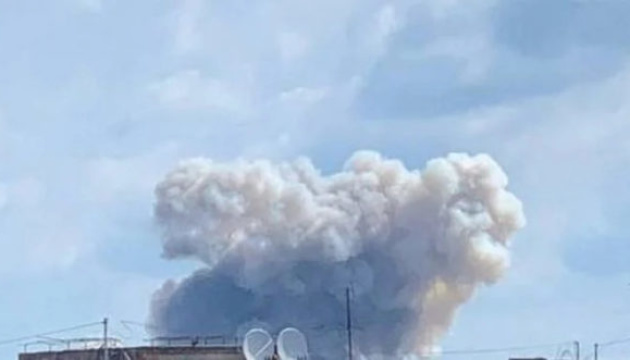 Three loud blasts heard near airfield in Russian-captured Melitopol
Three massive explosions rocked the area by the airfield in Melitopol, the town in Zaporizhia region, which has been temporarily captured by the Russian invasion forces.
That's according to Melitopol Mayor in exile, Ivan Fedorov, who broke the news on Telegram, Ukrinform reports.
"Just in: three loud blasts in Melitopol, near the airfield, where the occupiers unsuccessfully set up one of their military bases," the official wrote.
Fedorov added that more details would be reported once the reports were verified.
As reported earlier, Russian invaders had set up several military bases in Melitopol, including on the territory of the local airfield, as well as at industrial enterprises, schools, and even a hospital.
This is an illustrative photo