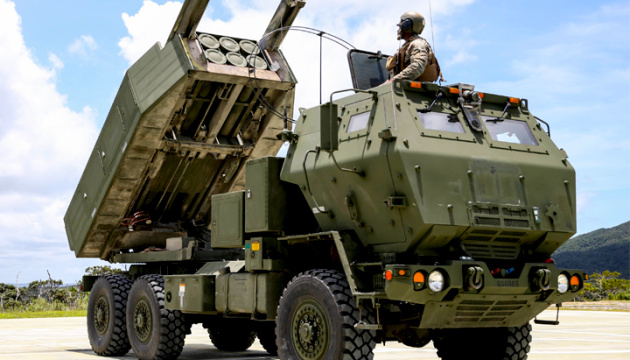 Almost all major bridges destroyed in Kherson region by HIMARS strikes
In Kherson region, HIMARS missiles launched by the Ukrainian military destroyed almost all large bridges, leaving only pedestrian crossings intact.
That's according to the Kakhovka Military Operational Group, Ukrinform reports.
"Well, what can be said here? The situation in the temporarily occupied territory of Kherson region is extremely difficult. The big and terrible HIMARS destroyed almost all the big bridges...", the report says.
It is noted that only pedestrian crossings remained intact. The Russian army is thus cut off from arms and personnel supply from the territory of Crimea. For Ukraine, this is a brilliant chance to regain its territories, notes the report.
As Ukrinform reported earlier, the Ukrainian Army has been steadily inflicting fire damage to the routes of movement, as well as clusters of Russian manpower and equipment in Kherson region.
In Kherson, a Russian military base was struck by Ukrainian forces overnight Monday.