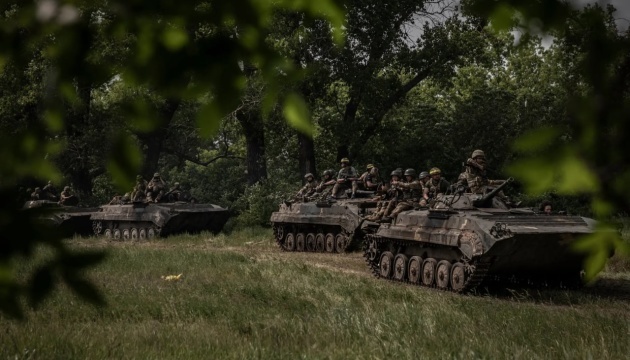 Ukraine loses control over Metiolkine village near Siverodonetsk
As firefights are ongoing in a number of villages around Siverodonetsk and Lysychansk, Ukraine's Army is reported to have lost control of the village of Metiolkine just outside the regional center.
According to Ukrinform, this was announced on Facebook by the head of the Luhansk Regional Military Administration, Serhiy Haidai.
"Battles are underway in multiple villages around Siverodonetsk and Lysychansk. Unfortunately, we currently have no control over Metiolkine near the regional center. The rucists intensified artillery and air fire. The Russians are hitting hard the Siverodonetsk industrial zone and the city outskirts. The same is true in the Toshkivka and Ustynivka districts, where the orcs seek to gain a breakthrough. For this purpose, they have gathered a large amount of equipment there," the statement reads.
According to Haidai, Ukrainian defenders are successful in close quarter warfare, but enemy artillery predominates in the area. The enemy is pummeling Lysychansk, realizing in advance that it will not be able to break city defenses.
Local traitors are helping the enemy by spotting their fire on critical infrastructure and locations where civilians are sheltering.
A "quiet" civilian evacuation from Lysychansk is being carried out by military administration, police, rescuers, and volunteers. Civilians are being evacuated in armored vehicles.
"Lost settlement does NOT mean 'lost war.' Luhansk region will be defended to the last, we will restrain the horde as much as necessary," Haidai said.
Earlier, the head of the Luhansk administration said that Russian air strikes had inflicted massive destruction in Hirske and Vrubivka, while several administrative buildings were shelled in Lysychansk. Urban battles are ongoing in Siverodonetsk.