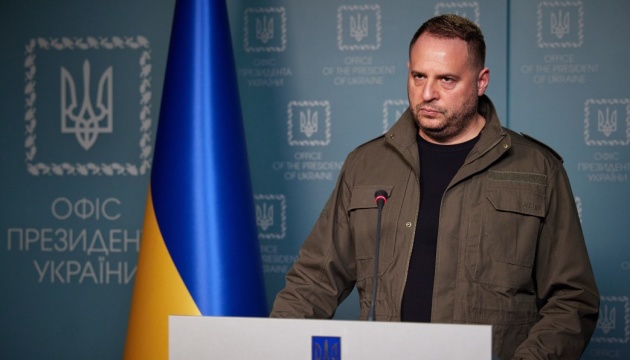 Yermak assesses likelihood of Belarus forces joining Russian invasion of Ukraine
The probability of large-scale involvement of the Belarusian army in the war Russia is waging against Ukraine is not high due to the mood of the Belarusian people.
The head of the President's Office, Andriy Yermak, addressed the issue in an interview with LB.ua, Ukrinform reports.
"Definitely, Belarus took part in the aggression – the first missiles were launched from its territory, Russian troops attacked from there. However, we believe that the Belarusian people do not support this idea (of participation in the war against Ukraine - LB.ua). Of course, they provided their territory for Russian troops. But the probability of the Belarusian army massively participating in the war is not very high precisely because of the mood of the Belarusian people," said Andriy Yermak.
As Ukrinform reported, referring to the Ministry of Defense of Ukraine, up to seven Belarusian battalions have been amassed on the Belarusian- Ukrainian border in Brest and Gomel regions. The main efforts are focused on running reconnaissance missions, fortifying positions, and protecting the state border. The threat of missile and air strikes from the territory of the Republic of Belarus remains in place.
Photo: Ukrainian President's Office