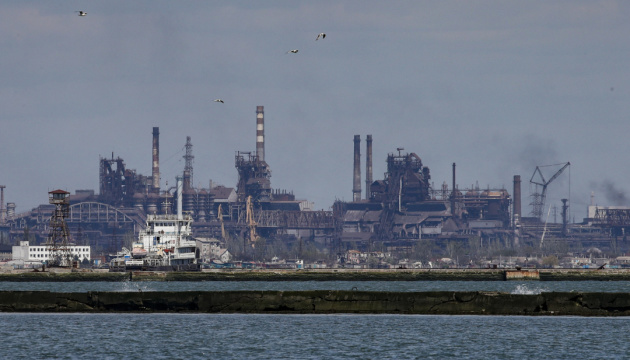 Red Cross registers Ukrainian service members evacuated from Azovstal
The International Committee of the Red Cross (ICRC) started to register Ukrainian service members, including the wounded, who are being evacuated from the Azovstal steelworks in Mariupol.
"On Tuesday, May 17, the ICRC started to register the Ukrainian defenders, including the wounded, evacuated from the Azovstal steelworks, at the request of the parties. The work continued on Wednesday and then on Thursday. It is noted that 'the ICRC does not transport prisoners of war to places of their further detention'," Telegram channel "Operational Armed Forces of Ukraine" informs.
During the registration process, each Ukrainian defender fills out a questionnaire, indicating their personal data, such as name and date of birth, as well as the data of next of kin. This information allows the Red Cross to monitor the fate of captives and help them stay in touch with their families.
As reported, Ukraine initiated talks with a number of countries and organizations before the negotiation process with Russia on the evacuation of the defenders of Mariupol blocked at Azovstal.
On May 16, the evacuation of Ukrainian defenders from the Azovstal steelworks began. Fifty-three severely wounded service members were taken to a medical facility in Novoazovsk, another 211 defenders were evacuated through a humanitarian corridor to Olenivka with their subsequent return to the Ukraine-controlled territory on the exchange procedure.
ol