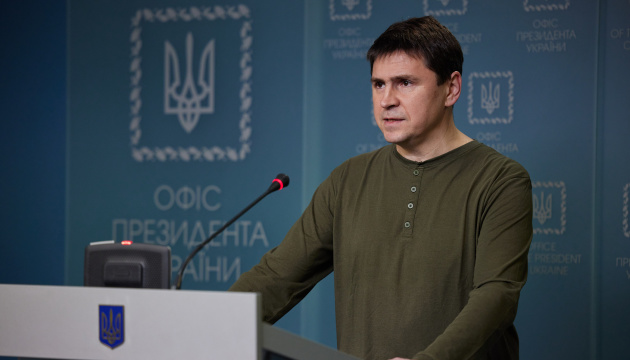 Podolyak: Process of evacuation from Azovstal difficult, ongoing
Mykhailo Podolyak, Adviser to the Head of the President's Office, says that the process of evacuation of the Ukrainian defenders from Azovstal steelworks in Mariupol is ongoing and difficult and urges to refrain from commenting on the situation.
"The evacuation process is ongoing, it is difficult. You see the statements made by the Russian media and politicians – they are very aggressive. Therefore, let's be careful about it," Podolyak said in an interview with Radio NV, Ukrinform reports.
According to him, there are many influential mediators in this process, including international institutions and representatives of some other countries.
At the same time, the Adviser to the Head of the President's Office notes that it will be possible to comment in more detail on the evacuation from Azovstal "much later" when the operation is over.
As reported, Ukraine initiated talks with a number of countries and organizations before the negotiation process with Russia on the evacuation of the defenders of Mariupol blocked at Azovstal.
On May 16, the evacuation of Ukrainian defenders from the Azovstal steelworks began. Fifty-three severely wounded service members were taken to a medical facility in Novoazovsk, another 211 defenders were evacuated through a humanitarian corridor to Olenivka with their subsequent return to the Ukraine-controlled territory on the exchange procedure.
ol