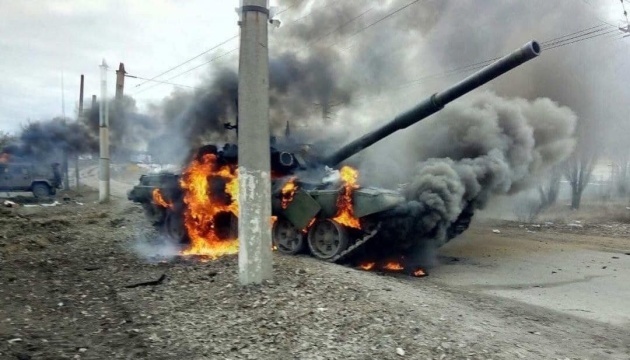 Russia spending about $900M a day on war in Ukraine - Newsweek
Russia's invasion of Ukraine is now in its third month, and sustaining the military offensive requires approximately $900 million a day.
That's according to Sean Spoonts, editor-in-chief of SOFREP, a media outlet focused on military news, Newsweek reports.
Several factors play into that heavy price, according to SOFREP's estimate. That includes paying the Russian soldiers who are fighting in Ukraine; providing them with munitions, bullets and rockets; and the cost to repair lost or damaged military equipment.
Russia also must pay for the thousands of critical weapons and cruise missiles that have been fired during the war, which run about $1.5 million apiece, according to Spoonts. Those figures don't take into consideration how much Russia may have lost financially because of the severe economic sanctions imposed on it after launching the invasion in late February.
On February 24, Russia launched a new phase of its eight-year war against Ukraine - a full-scale offensive. The enemy is shelling and bombing Ukrainian cities, towns and villages. The Armed Forces of Ukraine, the Territorial Defense Forces and the entire Ukrainian people are effectively resisting the Russian troops and inflicting heavy losses on them.