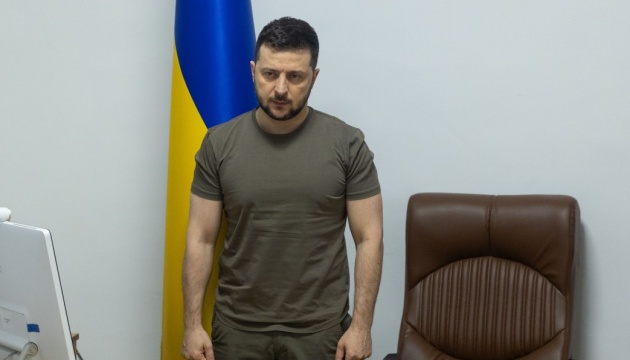 One of most difficult battles awaits Ukraine - Zelensky
Ukraine is bracing for one of the most difficult battles, and whether the country will survive depends on foreign assistance, including that from the United States.
That's according to Ukrainian President Volodymyr Zelensky, who spoke in an interview with 60 Minutes on CBS, Ukrinform reports.
"One of the most difficult battles awaits us. There will be more than one battle. We think it will be a new wave of this war. We do not know how much equipment they will involve, I think times more than now. We can see the amassing of military hardware near the eastern and southern borders of our country. We understand all corridors where the enemy is heading, we understand what they're going to do. And we understand that the pace of aid deliveries from the United States, above all, how they will be able to hand us the equipment, will determine whether or not we will succeed. So I have 100% confidence in our people and our Armed Forces, but I have no confidence that we will get everything we need," said Zelensky.
The president added that Ukraine has been receiving military aid from the United States, but the country needs more.
"They (the United States - ed.) help. I'm going to be honest with you, I would like more help. I don't know if I have the right to say so, I had no other choice and I still don't. But the fact that the U.S. helps a lot is true," said Zelensky.
As reported by Ukrinform, referring to the General Staff of the Armed Forces, the enemy is set to complete preparations for a major offensive operation in eastern Ukraine.
Throughout the day, 26 enemy strikes were recorded in Sievierodonetsk, Lysychansk, and Kreminna (all – Luhansk region).
Further amassing of Russian forces in the regions bordering Ukraine is underway.