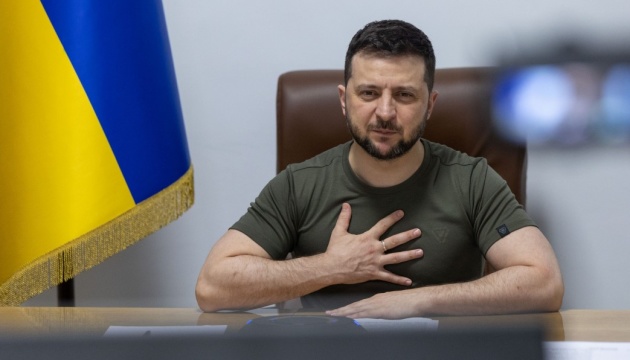 Zelensky: I don't understand why Russians hate Ukrainians
President Volodymyr Zelensky of Ukraine says he does not understand by Russians hate Ukrainians.
The president made the statement in an interview with CBS's 60 Minutes, an Ukrinform correspondent reports.
"Why? What does anyone, or the nation, must have done that they just seek to destroy them? In almost all the cases where they (Russian military - ed.) tortured people, it was because they hated us. They hate us, and I don't understand why," the Ukrainian head of state said.
As Ukrinform reported earlier, on February 24, Russian President Vladimir Putin announced the start of a large-scale invasion of Ukraine. Russian troops have been shelling and destroying key infrastructure facilities and residential areas of Ukrainian cities and villages, using artillery, rockets, ballistic missiles, and bombs.
President Volodymyr Zelensky stated that as of April 11, it is impossible to establish the exact number of Ukrainians killed in Russian attacks, as many cities remain besieged. According to the Ukrainian leader, the number of victims of Russian aggression in Mariupol, Donetsk region, could reach tens of thousands.