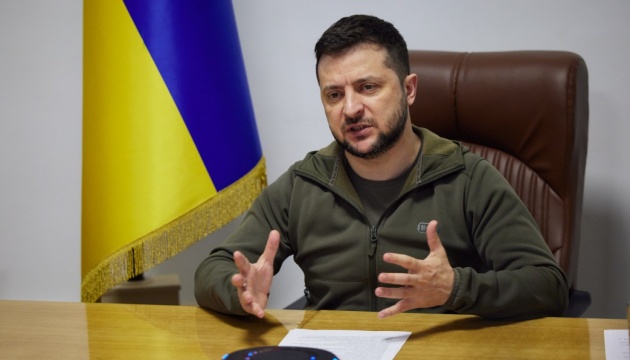 Zelensky: So far we can't say we won battle for Kyiv
President of Ukraine Volodymyr Zelensky believes that it is too early to say the country has won the battle for Kyiv.
The president made the comment in an interview with CBS News, an Ukrinform correspondent reports.
"I think so, but it's not the final victory. I'm not sure it's the last one. I'm sure we can't say we won the battle for Kyiv. What would then be the price to lose something? I can't assess things this way," Zelensky said in response to the question, whether he thinks he won the battle for Kyiv.
He said that this can be confirmed only after "we win this war, once we've liberated our territories."
"Because Bucha is a part of the greater Kyiv, this is Kyiv region. Bucha, Irpin, Hostomel… If our people were massively killed there, did we win this battle? I'm not sure. We kept what's ours and didn't give up, I can confirm that. Whether we won, I'm not ready to say yet," said the president.
As Ukrinform reported earlier, Kyiv Mayor Vitaliy Klitschko stressed that the retreat of the Russian invaders from Kyiv did not mean that they had given up their desire to capture the capital.
Photo: Ukrainian President's Office