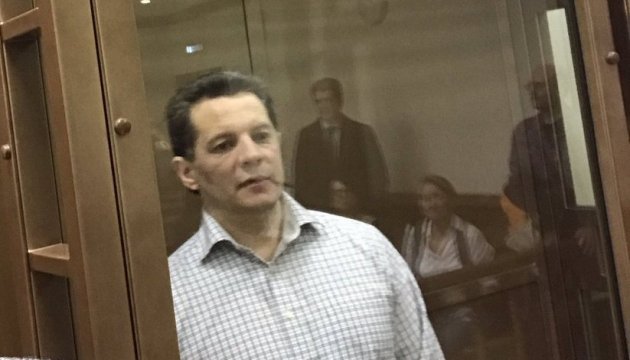 Ukraine calls on UN secretary general to help free Sushchenko
Head of Ukraine's Permanent Mission to the UN Volodymyr Yelchenko has sent an official letter to UN Secretary General Antonio Guterres, accompanying a comment by the Ukrainian Foreign Ministry on the case of Ukrinform journalist Roman Sushchenko, requesting that it be distributed as an official document on the agenda of the UN General Assembly and the UN Security Council.
The text of the document was made available to Ukrinform.
"I have the honor to enclose herewith the comment of the Ministry of Foreign Affairs of Ukraine as of September 25, 2017, on the Moscow City Court's decision on the case of Roman Sushchenko, who is illegally detained in Russia," reads the official letter signed by Yelchenko.
At the same time, the document asks the UN secretary general to assist "in having this letter distributed as a document of the General Assembly under sub-item (c) of Agenda item 72 of its 72nd session and of the Security Council."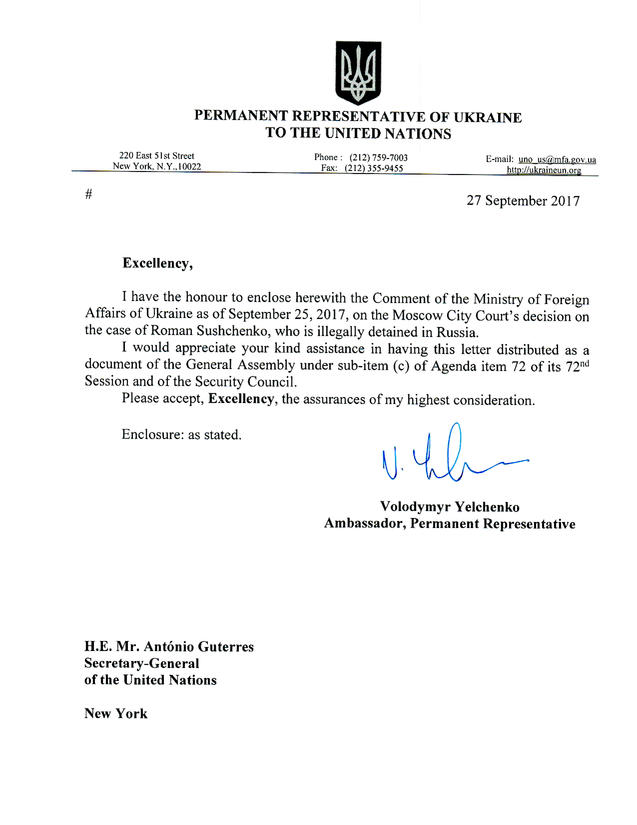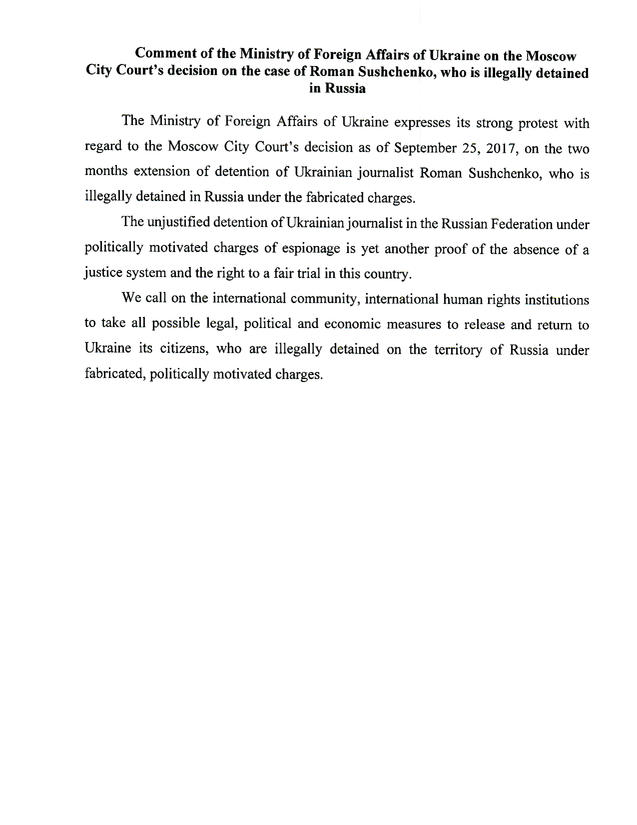 As Ukrinform reported, on Monday, September 25, the Ukrainian Foreign Ministry made an official comment on the Sushchenko case. It expresses its strong protest with regard to the Moscow City Court's decision to extend the detention of the Ukrainian journalist for two months.
"We call on the international community, international human rights institutions to take all possible legal, political and economic measures to release and return to Ukraine its citizens, who are illegally detained on the territory of Russia under fabricated, politically motivated charges," the comment says.
op