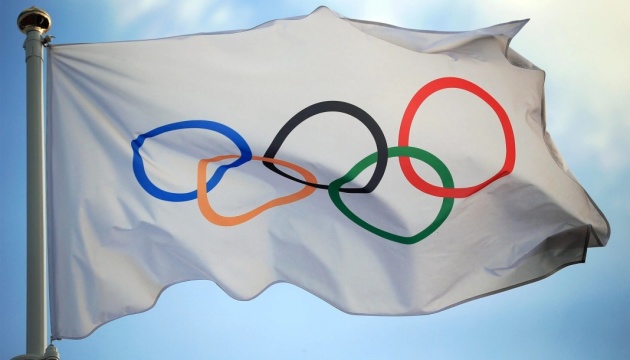 Germany ready to ban Russian athletes from entering country - Ministry of Interior
Despite the IOC stating the possibility of allowing Russian athletes to participate in the Olympics under a neutral flag, individual states are not obliged to agree to this when holding competitions in their own countries.
This was stated by the Minister of Internal Affairs of the Federal Republic of Germany, Nancy Faeser, who spoke in an interview with the Funke media group, Ukrinform reports.
The minister said that Germany may deny entry to Russian athletes even if the International Olympic Committee allows them to compete.
"Countries that host major sporting events are not powerless. They can control participation of Russians by issuing visas. If we organize international competitions in Germany, we can act accordingly. We will always act based on a clear position," politician said.
In her opinion, providing the opportunity for athletes from the Russian Federation to participate in international competitions would be "a slap in the face to Ukrainian athletes."
"Giving warmonger Putin a propaganda stage would betray all the values of sport... The IOC must prevent this catastrophic signal," Faeser emphasized.
She called it completely unacceptable for Ukrainian athletes to face athletes competing for a country that kills so many civilians in Ukraine.
The politician noted that Ukrainians would boycott such competitions. At the same time, she does not think that German athletes will join such boycott.
Faeser also commented on the warrant for Vladimir Putin's arrest, issued by the International Criminal Court. She emphasized the importance of this act because "an arrest warrant is much more than symbolism." According to the head of the Ministry of Internal Affairs, she hopes that Putin will have to answer before the UN International Criminal Court for the murderous war he is waging against the peaceful Ukrainian population. The accusations that formed the basis of the warrant – the abduction of children from the occupied territories in Ukraine – constitute a "terrible war crime," the minister said.
Ukraine's Foreign Minister Dmytro Kuleba praised the German official's decision.
"I applaud Nancy Faeser's principled stance on the necessity of barring Russian and Belarusian athletes. If international sports officials fail to uphold their principles, responsible governments must step in and refuse entry to athletes who represent war and state propaganda," Kuleba tweeted.
As reported earlier, the International Olympic Committee recently spoke in favor of allowing athletes from the Russian Federation and Belarus to participate in international competitions under a neutral flag if certain conditions are applied. The move caused indignation in Ukraine and beyond. It should be recalled that the IOC is headed by Germany's Thomas Bach.