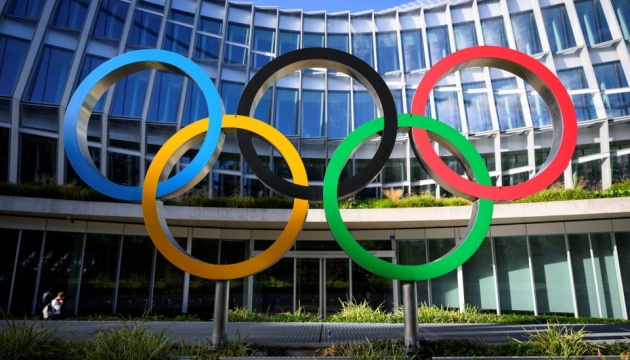 Ombudsman to IOC: no place for neutrality when it comes to genocide
Allowing Russian and Belarusian athletes to compete in the Olympics in a neutral status is an attempt to turn a blind eye to Russia's crimes in Ukraine.
That's according to Dmytro Lubinets, Ukraine's Parliament Commissioner for Human Rights, Ukrinform reports.
"Allowing Russians and Belarusians to participate in the Olympics in a neutral status is an attempt to turn a blind eye to the crimes that Russia commits on our country's territory – mass murders, abductions, deportation, torture, destruction of civilian and energy infrastructure by missiles strikes, including those launched from Belarus. I appeal to the International Olympic Committee not to violate the principles of Olympic peace and to ban the participation of Russian and Belarusian athletes in international competitions. Russia's criminal actions are absolutely contrary to the modern concept of Olympism, which is based on the idea of supporting the anti-war movement and reconciliation of peoples," Lubinets wrote.
The Ombudsman recalled that from the moment when the IOC, in support of Ukraine, suspended Russian and Belarusian athletes from international competitions, the whole civilized world saw the scale of crimes and atrocities of Russian terrorism.
The ombudsman emphasized that many Russian athletes are now killing Ukrainians in the ranks of the Russian army.
Since the large-scale invasion, 262 Ukrainian athletes and coaches have been killed. Almost 350 sports facilities were destroyed or damaged. The occupiers torture and mutilate Ukrainian athletes so that they cannot represent Ukraine internationally.
As reported, the International Olympic Committee recommended that international federations admit athletes from Russia and Belarus to international competitions under a neutral flag. The IOC also announced that it reserves the right to decide whether athletes from these two countries will participate in the 2024 and 2026 Olympics.