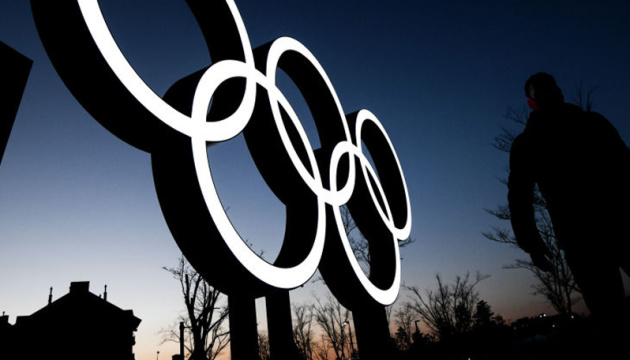 Poland pledges to create broad coalition to boycott Russian athletes at int'l competitions
Poland, together with international partners, will set up a broad coalition to convince the International Olympic Committee of the need to not allow Russian and Belarusian to take part in international competitions.
Polish Prime Minister Mateusz Morawiecki announced this during a press conference in Warsaw on Wednesday, Ukrinform's own correspondent reports.
"We will build a coalition to exert pressure (on the IOC - ed.). The more countries share our position, the greater the chances that their decision will change," Morawiecki said.
He added that he had asked the Minister of Sports of Poland, Kamil Bortniczuk, to start work on creating such a coalition.
Morawiecki said that, if the IOC, referring to its order on the admission of Russian and Belarusian athletes to international competitions, would try to put pressure on Poland (in the matter of the admission of Russians to competitions hosted by Poland - ed.), Warsaw "will not agree to this."
As reported earlier, the organizers of the 2023 Krakow-Małopolska European Games, which will be held in Poland in June-July, will not allow Russians and Belarusians to compete.
"There will be no athletes representing the Russian Federation and Belarus at the European Games in Krakow. We will not allow this, despite the diplomatic efforts that are now emerging," Marcin Nowak, the head of the organizing committee, said on Wednesday.
The organizers of the European Games reminded that the decision to expel Russians and Belarusians from international competitions was made by the Association of European Olympic Committees at the end of last year and that nothing has changed since then.
As noted, the organizers of the European Games "support the position of the Ukrainian authorities regarding the non-admission of Russians and Belarusians to sports competitions, at least until the end of the bloody war caused by Russia."
As reported by Ukrinform, the IOC released a statement, saying it allowed participation of Russian and Belarusian athletes in the Parys Olympics under a neutral flag. President Volodymyr Zelensky of Ukraine, as well as Minister of Youth and Sports Vadym Huttsat, Minister for Foreign Affairs Dmytro Kuleba, and other officials, have all reacted to the statement. As a sign of protest, Ukraine may boycott the Paris Olympics.