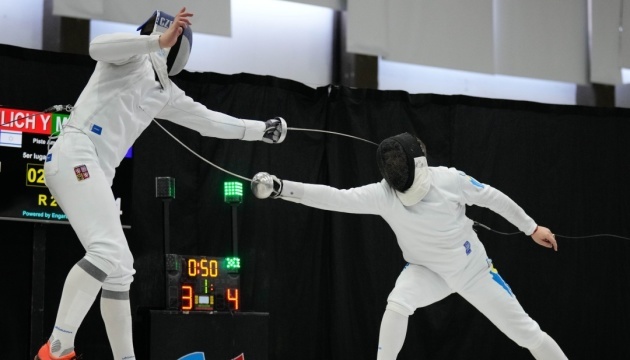 Over 300 fencers ask IOC, FIE to reconsider decision on Russia, Belarus
Some 318 fencers have sent a letter to the International Olympic Committee (IOC) and the International Fencing Federation (FIE) asking them to reconsider allowing Russian and Belarusian athletes to compete in international competitions.
The letter was signed by 318 fencers - 286 still competing, the remainder retired - from across Europe, plus the United States, Canada, Mexico, Brazil, Chile, and Japan, Ukrinform reports, citing Reuters.
"With complete disregard for athletes' voices, you have permitted both Russia and Belarus back into FIE competitions, as well as a suspected tournament hosted on Russian soil. […] This is an apparent break of the IOC's position ... and once again exposes Russian interests outweighing the voice and rights of athletes, especially those from Ukraine," the letter said.
The IOC sanctioned Russia and Belarus after Moscow's invasion of Ukraine in February 2022 but is now reluctant to exclude their athletes from the Olympics entirely for fear of a return to the boycotts of the Cold War era.
The IOC is ready to consider allowing athletes from Russia and Belarus to participate in international competitions. However, they will be required to perform as neutrals, must not support Russia's war against Ukraine, and must undergo a doping test.
Photo: facebook.com/fie.org