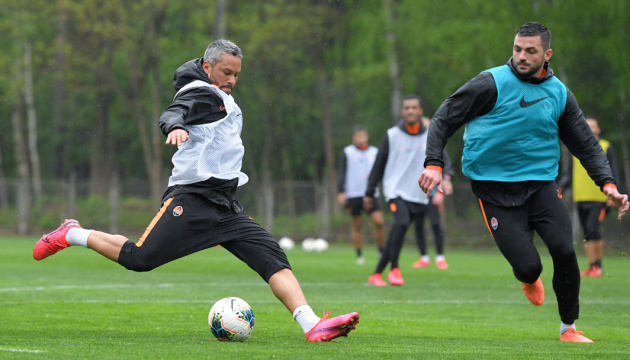 Shakhtar Donetsk holds first training session after quarantine
Ukrainian champions Shakhtar Donetsk have resumed the training process, according to a statement posted on the club's official website.
The Miners conducted their first full-fledged training session after two months of quarantine.
"On the morning of May 14, the whole Shakhtar squad gathered at the Sviatoshyn suburban complex. To minimize their contacts with kitmen, the players arrived in training outfits. The coaches, the football players and the personnel involved in training had their body temperature measured. The Orange-and-Blacks set to work only after the medical staff made sure that everyone was healthy," the statement reads.
Manager Luis Castro began the session with calling on his team to take the COVID-19 pandemic responsibly and to follow the recommendations of the WHO.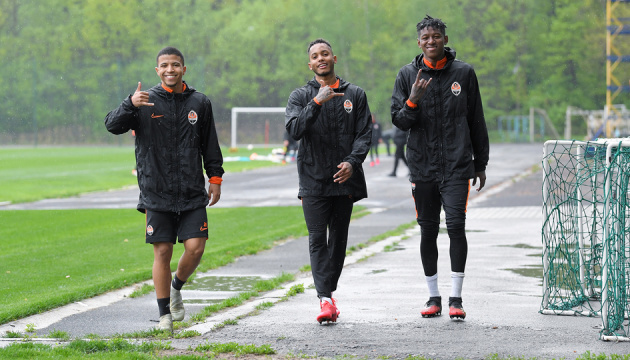 The training session lasted a little over an hour and included exercises for ball control and agility. Then, the Miners held a small-sided game across one half of the pitch, ending the session with training in two groups. The defenders worked with Vitor Severino, the midfielders and forwards were restoring their linkup play under the leadership of Luis Castro.
The Ukrainian Premier League is due to resume on May 30.
Photo: shakhtar.com.