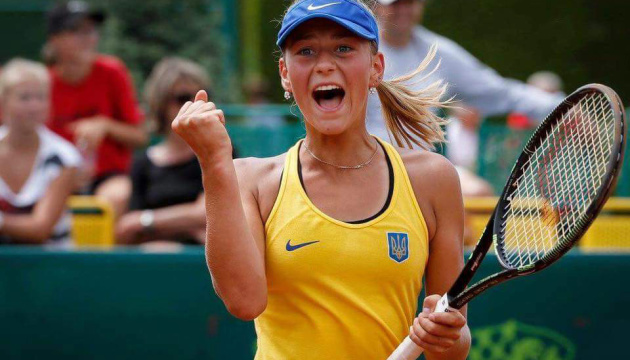 Kostyuk through to final at ITF Women's Circuit in Australia
Ukrainian tennis player Marta Kostyuk will play in the final of the ITF Women's Circuit tennis tournament in the Australian city of Burnie, with prize money of $60,000.
In the semifinal game, the 15-year-old resident of Kyiv defeated 21-year-old Australian Zoe Hives 4-6, 6-2, 6-2 in one hour and 58 minutes, Ukrinform reports.
Kostyuk will compete in the final with No. 1 seed Viktorija Golubic of Switzerland, who defeated Australian Olivia Rogowska 6-7 (3-7), 6-0, 6-3 in another semifinal match.
op