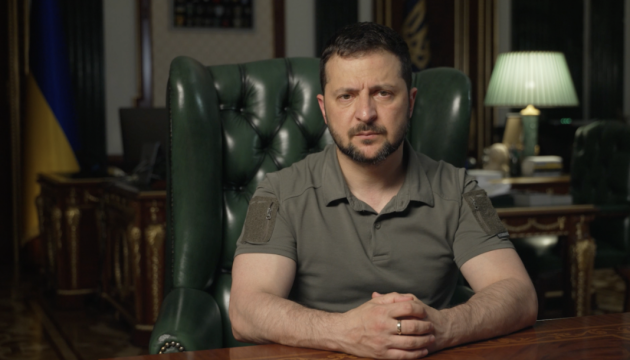 Partners to provide humanitarian support - Zelensky on rescue operation in flooded areas
International partners demonstrate their readiness to help Ukraine in the rescue operation, which was launched after the Russian invasion forces blew up the Kakhovka HPP and a major flood devastated southern Ukraine.
President Volodymyr Zelensky said this in a video address to the nation, Ukrinform reports.
"I spoke today with the Prime Ministers of Japan and the Netherlands. I briefed them on our rescue operation in the southern regions, about our urgent needs. There is a willingness to help Ukraine, and I am grateful to the partners for this. There are decisions regarding humanitarian support packages," Zelensky said.
The President added that he and the Prime Minister of Japan discussed preparations for the Global Peace Summit and a conference in Japan on the reconstruction and transformation of our country after hostilities.
The president also noted that Ukraine has a "social potential" to tackle the consequences of the disaster after Russian troops blew up the Kakhovka HPP.
"During the day I receive reports about the rescue operation in Kherson region and Mykolaiv region, about the state of the Kakhovka reservoir – in fact, its remains. An enormous amount of challenges. But we are working to overcome them at all possible levels. And the main thing is that now there is a public potential to do it. Caring for each other, working in unity, protecting people and life. These are our principles, the principles of struggling Ukraine. They, our principles, are now 100 percent effective," Zelensky said.
The president expressed his conviction that Ukraine would overcome the consequences of the disaster and all Russian evil in general.
"I thank everyone in the world who is already helping and who is asking Ukraine how to help. I'm thankful to everyone who is already participating in the rescue operation, who is helping people as best they can. Help people, animals, all living things. I also thank all those who encourage international organizations, foreign leaders, and other states to see what happened and call things by their names. Russian terrorists must be held accountable for everything they have done," Zelensky said.
As reported, on the night of June 6, the Russian army blew up the Kakhovka HPP dam. In Kherson region, the evacuation of the population from areas at risk of flooding has begun. Law enforcement have started an investigation under the "ecocide" article of the Criminal Code after the occupiers blew up the dam.
Ukrhydroenergo announced that the Kakhovka HPP is completely destroyed and cannot be restored
Photo: President's Office