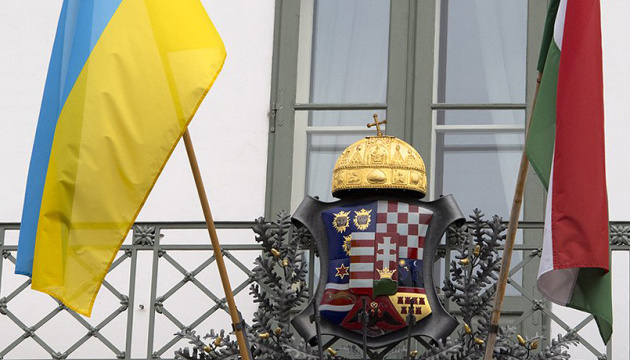 Expert: There is powerful pro-Ukrainian segment in Hungary
The results of opinion polls in Hungary show the presence of a powerful pro-Ukrainian segment.
This was stated by Péter Krekó, a social psychologist and executive director of Political Capital, an independent institute for political research, analysis and consulting in Budapest, at the Lviv Media Forum, an Ukrinform correspondent reports.
According to the scientist, Political Capital has recently launched a project with the support of the European Commission aimed at countering disinformation and propaganda. Together with the Litmus Company, the institute's analysts verify facts and publish truthful information. Last year only, the media platform reached more than a million people.
In addition, together with a French company, the researchers are conducting a study of Hungarian sentiment through surveys and social media monitoring, and have also conducted an experimental study to help people distinguish between real and fake news.
"We realised that if we use media literacy tools to empower people, to say: read this text, how to counteract disinformation, and then try to explain it to your friends, your mother, your grandmother... And when you put a person in the role of an expert, then this method works quite effectively. We saw good results after this study," the scientist said.
According to him, at the beginning of the full-scale invasion, Hungarians condemned Russia and supported Ukrainians. However, after the general election in April, which was won by Viktor Orban, the narrative of "peace" became dominant in Hungarian political discourse, which influenced the opinion of pro-government voters. According to Krekó, "this is the result of the influence of the media system that the Orban government has built, which is very effective."
"Hungary now has a media system with more than 500 organisations, and many of them are controlled by the government. And as a result of the effectiveness of this media machine, we can reach a point where public opinion in Hungary will not be the cause of political decisions, but will be their consequence," the expert believes.
As reported earlier, Hungarian Foreign Minister Péter Szijjártó accused US Ambassador to Hungary David Pressman of war propaganda.
In April, supporters of the ruling Fidesz party in the Hungarian parliament did not vote for a document supporting the arrest and transfer of Russian President Vladimir Putin to the International Criminal Court if he comes to Hungary.
In late February, at the opening of the regular session of parliament, Hungarian Prime Minister Viktor Orban voiced a number of contradictory narratives about Russia's war against Ukraine. In particular, he stated that the war is "bad for Ukrainians, Russians, Hungarian people, for Europe, and it is increasingly clear that it is bad for the whole world", but Hungarians believe that they should stay away from it.