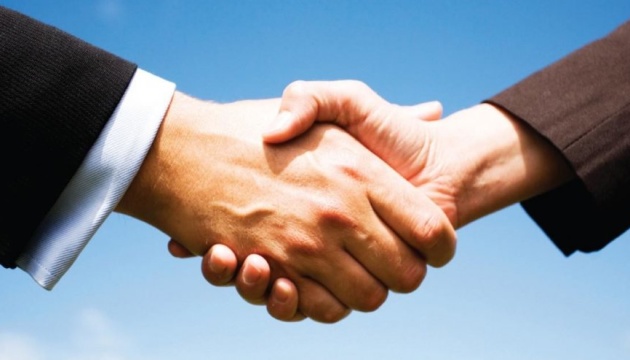 German, Hungarian foreign ministers argue over OTP bank's role in Russia's war against Ukraine
The foreign ministers of Germany and Hungary argued at a meeting of foreign ministers in Brussels over the role of the Hungarian bank OTP in the Russian war against Ukraine.
According to Ukrinform, Politico reported this.
OTP Bank has become a focus of attention for officials in recent days, as Hungary refuses to approve an increase in EU military aid to Ukraine until Kyiv removes the company from the list of war sponsors. Diplomats also say the dispute is delaying new sanctions against Russia.
When Hungarian Foreign Minister Péter Szijjártó reiterated Budapest's position on Monday at a closed-door meeting, German Foreign Minister Annalena Baerbock rebutted him.
According to the diplomats, who spoke anonymously, she referred to reports that OTP Bank recognizes the Russian-occupied territories of Luhansk and Donetsk regions in violation of international law and that it has opened credit lines for the Russian military.
Hungary and OTP Bank denied the allegations. The bank called the reports incorrect and claimed that its management publicly expressed their support for Ukraine.
Nevertheless, the discussion, which one diplomat described as civilized and within the normal framework of debate, came after other countries such as Sweden and Estonia also pressed Budapest during the meeting.
Earlier, Hungarian Foreign Minister Péter Szijjártó confirmed that Budapest would block the next tranche of military support for Ukraine if the Hungarian bank OTP remains on the list of war sponsors.
In early May, Ukraine's National Agency on Corruption Prevention added Hungary's OTP Bank to the list of international war sponsors.
On March 20, the European Council decides to accelerate the supply of ammunition to Ukraine and to increase the capacity of the European defense industry. This decision stipulates that EU countries will supply Ukraine with 1 million artillery munitions, including 155 mm shells, over the next 12 months.
On May 5, the EU Council finally approves the allocation of EUR 1 billion under the European Peace Fund for the purchase of ammunition and missiles for Ukraine.