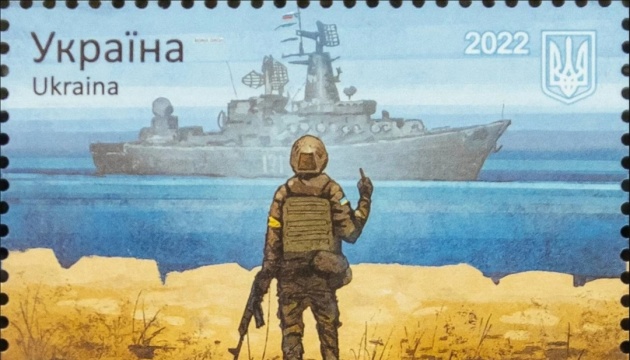 Ukrainian border guard's response to Russian warship over radio recognized by MFA Lithuania as phrase of 2022
Recently, the Myslovo dictionary of the modern Ukrainian language recognized the phrase "Russian military ship, go **** yourself..." as phrase of the year 2022.
That's according to the State Border Guard Service's press office.
It inspired the Ukrainian people to a heroic struggle and became a starting point for Ukraine's defiance and great resistance to Russian invaders.
But not only in Ukraine were the words spoken by the Ukrainian border guard recognized as the phrase of the year.
They also inspired the international community. In particular, the Ministry of Foreign Affairs of Lithuania also recognized it as the phrase of 2022, issuing a special award.
The award was recently handed over to the State Border Guard Service of Ukraine.
"From babusyas to military men and world leaders, in a few, simple, emotional, and yet such important words, Ukrainian border guards inspired the whole nation and the entire free world. In diplomacy we usually choose more moderate expressions but in some cases lines like yours carry the biggest punch. Razom do peremogi!" said Lithuania's Foreign Minister Gabrielius Landsbergis, according to MFA's press service.
The agency has once again expressed gratitude to partners and friends from Lithuania for all the support to the Ukrainian people, including border guards in the confrontation with the aggressor power.