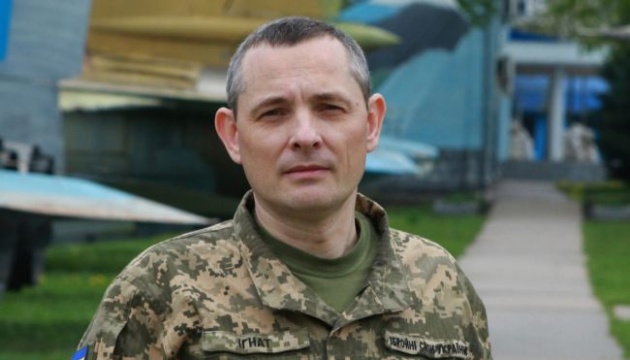 Repetition of Russian air assault operation on Kyiv outskirts currently impossible - Air Force spox
The Ukrainian military is ready for the Russia-Belarus exercises that have started on Belarusian soil, and will respond to any threat emerging.
This was announced by the spokesman for the Ukrainian Air Force, Yuriy Ihnat, who spoke on the air of the national telethon, Ukrinform reports.
"We will monitor these exercises. The airfields that the enemy uses on the territory of Belarus are under close observation by our intelligence. Therefore, we will react immediately if any threats emerge. There are no particular signs of a threat at the moment as we can't see any huge grouping of forces," the spokesman said .
Regarding the transfer by Russia of eight fighter jets and four military cargo planes to Belarus, he noted that "there is nothing special" about it. "If they have planned training, then they probably have some goal. Perhaps it's about the regrouping of troops and transfer of some additional forces. Or maybe, on the contrary, they will transfer them to the eastern direction. They already hauled the S-300 complexes and armored vehicles a few months ago," Ihnat added.
He assured that the repetition of the air assault operation on the outskirts of Kyiv is a completely unrealistic scenario as of today. "Then we did not expect such an audacious move from the Russian Federation. Back then, they failed to capture the city, and neither will it be possible now. Now it would be impossible to simply fly an Il-76 toward the capital and land an air assault team, and it would even be impossible to fly to the border. You can sleep peacefully in this regard," the spokesman added.
As reported by Ukrinform, large-scale joint Russia-Belarus air force exercises with kicked off on Monday, January 16. They are expected to last until February 1.
The exercises drew special attention due to fears that Belarus could directly join a new Russian offensive on Ukraine.
Earlier, the U.S. Department of Defense said no signs were observed that Belarus intended to go to war against Ukraine, despite participating in joint exercises with Russia.