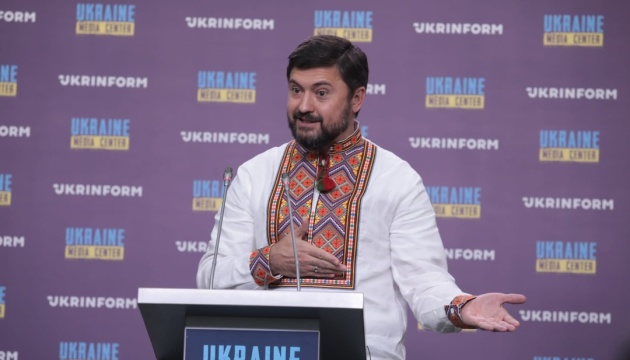 Mariupol mayor gifts steel bracelet from legendary Azovstal plant to Warsaw counterpart
The mayor of Mariupol, Vadym Boichenko, presented the mayor of Warsaw, Rafal Tsaskowski, with a bracelet made of steel produced at the legendary Azovstal in the pre-war period.
As reported by Ukrinform, the Mariupol City Council announced the news on Telegram.
"The mayor of Mariupol, Vadym Boychenko, presented the mayor of Warsaw, Rafal Tsaskowski, with a bracelet made of pre-war steel from the legendary Azovstal, as a sign of cooperation in the future restoration of Mariupol," the statement reads.
It is noted that this is a symbol of the fight for freedom and future. The spark of heroic Mariupol, which will become a symbol of victory and peace in Europe.
Azovstal plant was Ukraine's last stronghold in the strategic port city of Mariupol on the coast of the Sea of Azov.
The siege of Mariupol by the Russian troops started on March 1, and from the end of April last defenders of the city were blocked inside the Azovstal plant. Hundreds of Ukrainian soldiers, many of them wounded, as well as civilians, were constantly under shelling with a very limited supply of water, food, or medicine, according to war.ukraine.ua.
An agreement had been reached, and Ukrainian soldiers were able to leave Azovstal for Russian-controlled territory between May 16 and May 20. The International Committee of the Red Cross representatives registered combatants leaving the plant as prisoners of war.
Since then, several prisoner swap efforts have been completed, while many defenders of the Azovstal steelworks remain in Russian captivity.