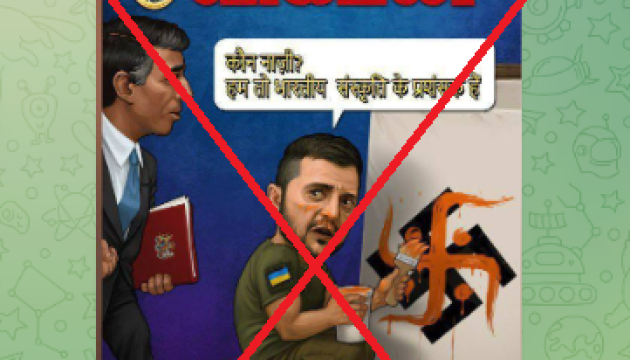 Who created fake about Zelensky for Indian magazine
The caricature image from a weekly magazine's non-existent issue is distributed by pro-Russian users to the English-speaking audience
One of the Russian propagandists on his Telegram channel spread the alleged cover of the Indian weekly magazine "Ananda Vikatan" showing a caricature of President of Ukraine Volodymyr Zelensky painting an Indian symbol over the swastika on the wall when UK Prime Minister Rishi Sunak enters the room.
The cartoon depicting Zelensky also has a text written in Tamil, which translates as "Well, what kind of Nazis are we? We are just fans of Indian culture!"
The propagandist used the same text as a caption to the picture.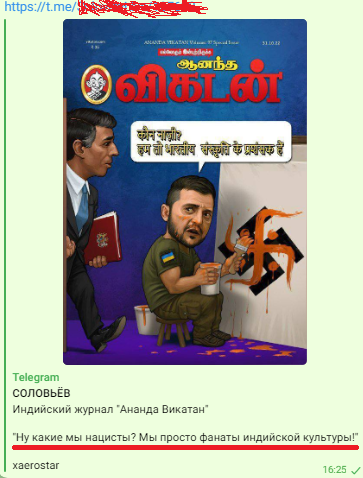 This cover is a total fake. There is not such cover the official website of the publication, nor on its official pages on Twitter, Facebook and Instagram.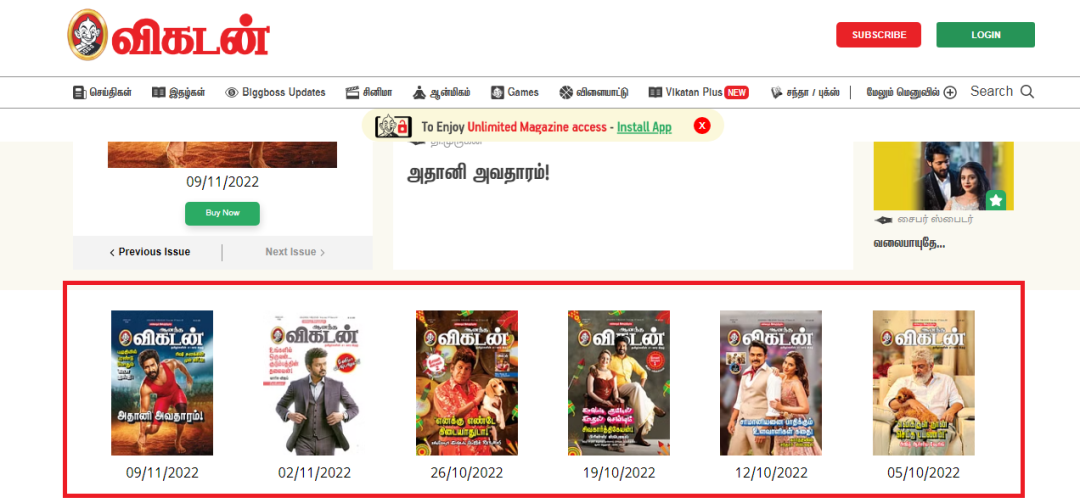 Let's look what kind of a publication it is and how it works. Every edition of the Indian weekly is actively advertised on its social networks. In particular, the cover of the next issue, which is scheduled for November 9, is pinned on the publication's official Twitter account and shown as an avatar image on its official Facebook page.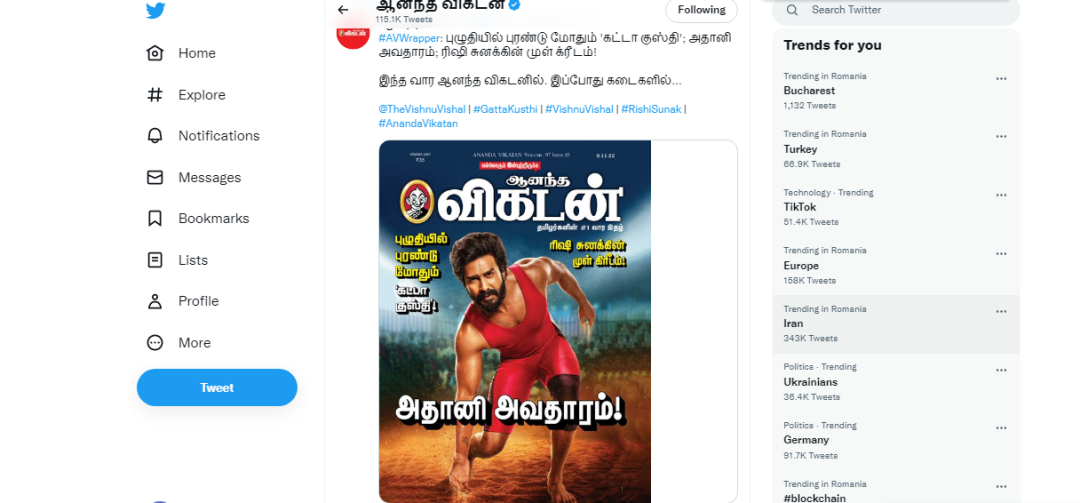 In addition, Indian mass media put photos of politicians, musicians, athletes and film actors from India on their covers. After analyzing all the covers of the publication for the last year, no such a caricature was found.

The caricatures are more typical for "Junior Vikatan", a magazine that is part of this Indian media group. However, it has a different name than on the fake cover, and there were no editions showing a caricature of Volodymyr Zelensky in October.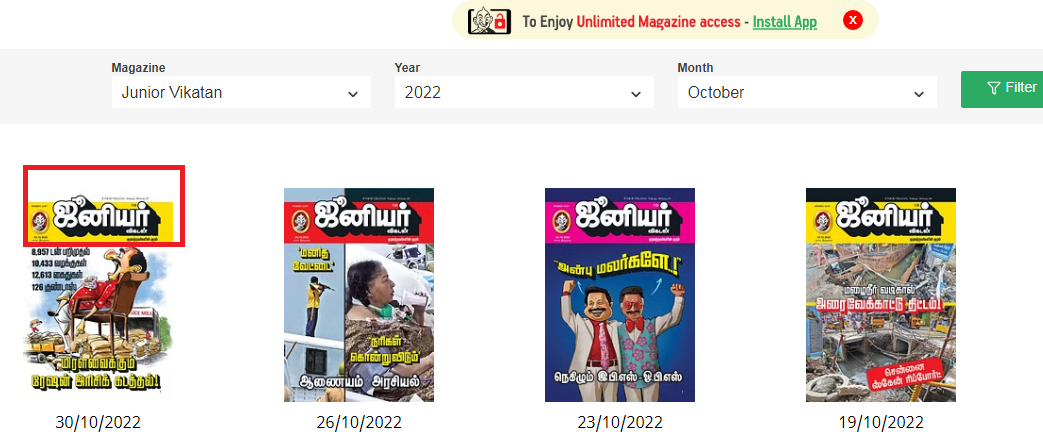 There is another important detail. The release date on the fake cover is October 31. However, the magazine is issued every week, so its previous two issues were on November 2 and October 26.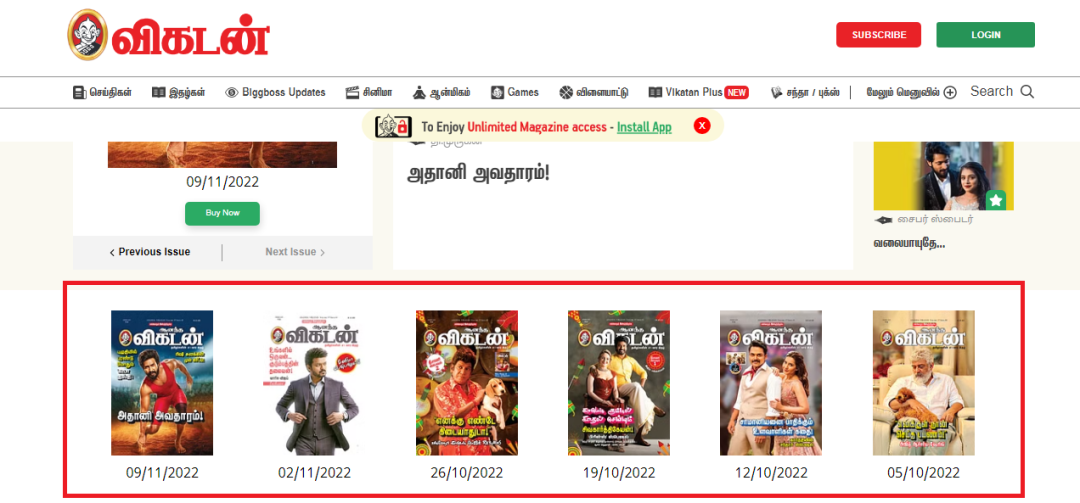 In addition, each magazine has its own serial number and an inscription under the name of the magazine in the Tamil language "issue No. ... in Tamil", while on the fake cover, it is written "special edition". However, "Ananda Vikatan" does not have any similar cover with such designation.
Moreover, on the official website of the publication, there is not a single copy of the magazine with such a cover published in October.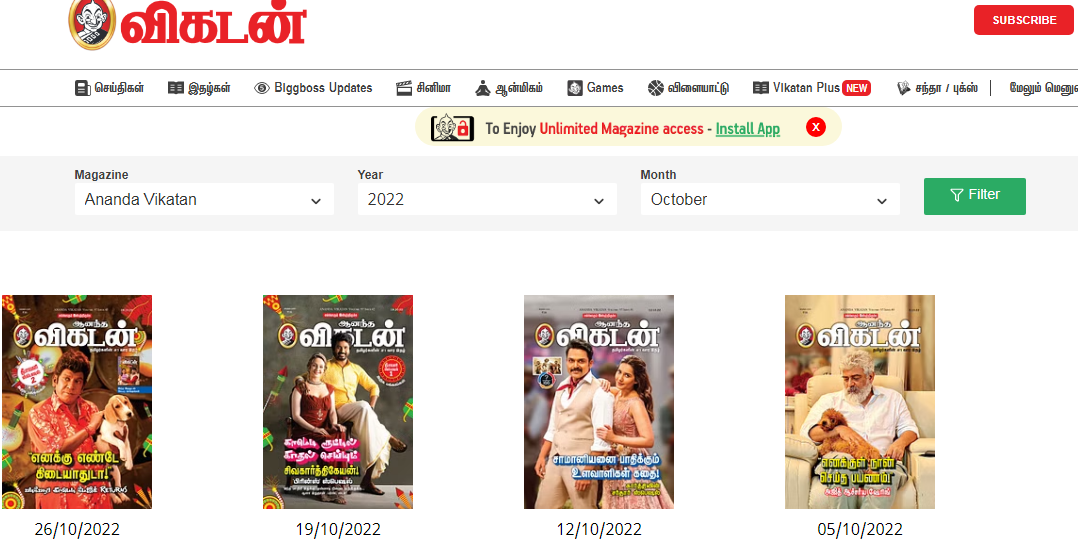 Now it is important to understand where it's coming from. Apart from the already mentioned Russian propagandist, the image of this cover is circulated on English-language pro-Russian accounts.
The source, where this picture first appeared, is a pro-Russian Telegram channel in English called Donbass Devushka. Then it was spread by pro-Russian Twitter users posting in English, including Sprinter Monitor, Su-57 5th Gen Fighter, @A_de_Barnik, Tatiana Antonova, dkenna. All of them captioned the picture with the phrase from the fake cover: "Well, what kind of Nazis are we? We are just fans of Indian culture!" Some of them were additionally translated into Spanish, Japanese, Chinese, Arabic and other languages. They also used the hashtags #Nazis and #ZelenskyWarCriminal
Why is this topic actively spread? The so-called denazification in Russia was used as an excuse to attack Ukraine.
At the same time, for the residents of India, the swastika is a religious symbol of the sun god and means happiness. The symbol can be found in temples, shop windows, motorcycles and even in official documents.
Moreover, although Putin's Russia still include India to its allies, whose circle is rapidly narrowing, let's not forget that Indian Prime Minister Narendra Modi urged Putin to "move onto a path of peace". And new British Prime Minister Rishi Sunak, who is of Indian origin, after taking office, vowed to continue his predecessors course of support for Ukraine.
Andriy Olenin