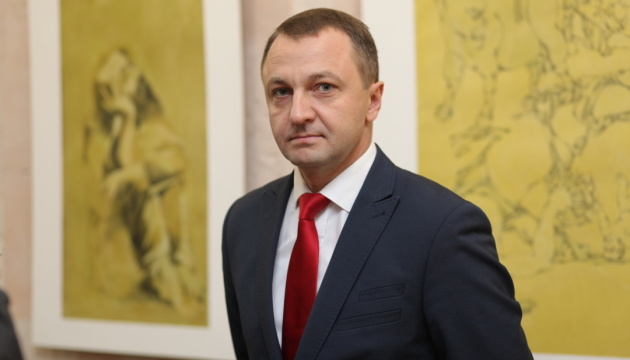 Ukrainian children deported by aggressors set to be forcibly Russified - language envoy
Russian invaders intend to forcibly Russify Ukrainian children deported from Ukraine, many of whom have been orphaned in the ongoing genocide of the Ukrainian people.
This was stated on Facebook by Ukraine's Commissioner for the State Language Protection Taras Kremin as he commented on the statements by Russian authorities complaining that "liberated" Ukrainian children don't know the language of "liberators," Ukrinform reports.
"Russians themselves acknowledge the fact that Ukrainian children don't speak Russian. In this regard, Putin's government is committing a new crime, which has all the hallmarks of linguocide: deliberate discriminatory actions targeting Ukrainian speakers. They intend to send our children to 'language schools,' in fact – to pre-trial detention centers and juvenile colonies where the 'contingent' is very specific. There, a foreign language will be imposed onto them, as well as a prison subculture, while they will be punished under criminal law for the slightest regime violation or alleged misconduct," said Kremin.
He also noted that from the information circulated across social media by Russian and Russian proxy-controlled "dumpster websites," he learned that in the occupied Ukrainian territories, the curriculum is set to be instilled in schools with extensive study of history and language of the occupiers.
"It is impossible to imagine what kind of "schools" these will be, and what experience our children will gain there. Every effort must be made to free our children from Russian captivity and slavery. The policy of linguocide against Ukrainian children, deportations, and prison term prospects are a time bomb for the civilized world, an obvious attempt to destroy the future of the Ukrainian nation," Kremin said.
The official called on international human rights organizations to respond to the criminal actions of the aggressor power and reiterated the importance of suspending Russia's membership in the OSCE.
As Ukrinform reported earlier, Verkhovna Rada Commissioner for Human Rights Liudmyla Denisova called on international institutions to intervene in the situation of the illegal removal of children from Ukraine and their further unlawful adoption in Russia. Citing reports coming from various sources, she stressed that more than 121,000 children have already been forcibly deported to Russia. These are both orphans and children who have parents.