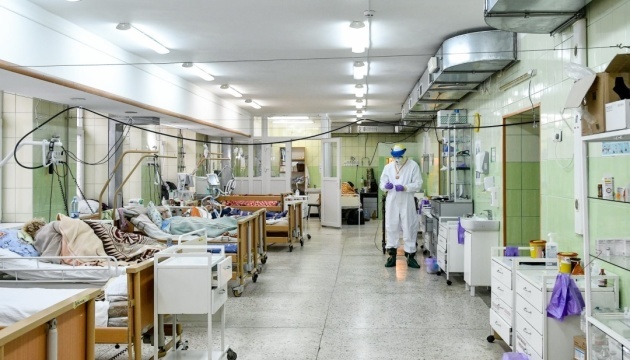 COVID-19 in Kyiv: Mayor reports 1,268 new patients, including 126 minors
In the past 24 hours, 1,268 coronavirus cases were confirmed in Kyiv, while twelve patients died.
That's according to Kyiv Mayor Vitaliy Klitschko, who delivered an update via his press service.
"Over the past day, 1,268 cases were confirmed in the capital. Twelve people died. In total, throughout the pandemic period, 8,389 COVID-19 deaths were reported in Kyiv. There have been 347,496 confirmed corona cases to date," Klitschko wrote.
Among those who contracted the virus over the past day were 715 women aged 18 to 92 years and 427 men aged 18 to 89, as well as 52 girls from 4 months to 17 years old and 74 boys from 6 months to 17 years of age.
Among those who died were six female patients from 49 to 89 years of age and six males from 54 to 81 years old.
Eighty-four patients with coronavirus and 51 patients with suspected COVID-19 and pneumonia were hospitalized in Kyiv in the past 24 hours.
A total of 635 patients recovered last day, bringing a total of recoveries to 328,527.
"The highest number of cases was detected in Darnytskyi district (209), Dniprovskyi district (171), and Solomyanskyi district (132)," said Vitaliy Klitschko.
im