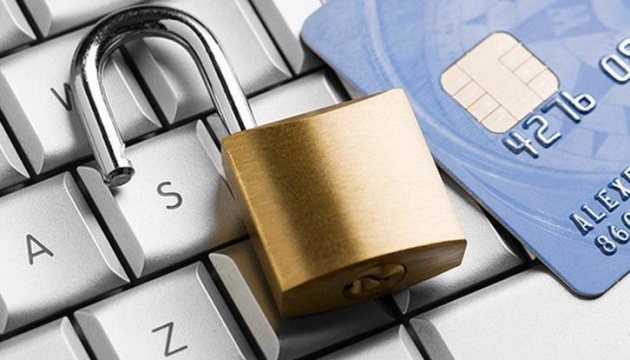 Personal data of Ukrainian citizens not affected in latest cyber attack
As a result of a cyber attack that hit Ukrainian government websites overnight Friday, January 14, the external data resources of the Motor (Transport) Insurance Bureau were affected, while the register holding motorists' personal data has not been penetrated.
This was reported by the State Service for Special Communications and Information Protection, according to Ukrinform.
"The situation regarding the loss of access to information resources of the Motor (Transport) Insurance Bureau of Ukraine (MTIBU) has been studied. It was established that a number of MTIBU's external information resources were lost as a result of the cyber attack. The register containing personal data of millions of Ukrainian vehicle owners has not been damaged," the statement reads.
The State Special Communications Service assured that the register was expected to resume operations soon as the MTIBU experts are deploying a new, "clean" information infrastructure.
At the same time, it is noted that the CERT-UA cyber security team is processing information from the Microsoft Threat Intelligence Center (MSTIC) on the use of malicious software by perpetrators in the latest attack.
"Isolated cases of such malware activity were recorded throughout Friday, but it would be premature to attribute that to the main cyber attack," the State Special Communications Service said.
The agency says the research results will be reported as soon as all technical data has been analyzed.
As reported by Ukrinform, Microsoft said it had detected destructive malware targeting dozens of systems in Ukraine, including government bodies, non-profits, and IT firms. According to the company, ransomware, which in fact lacks a ransom recovery mechanism and is intended to be destructive, was discovered on government websites, which could be activated later.
As reported earlier, on the night of January 14, a massive cyber attack hit a range of Ukrainian government sites, including that of the Ministry of Education, the Ministry of Foreign Affairs, the Ministry of Youth and Sports, the Ministry of Energy, the Ministry of Agrarian Policy, the Ministry for Veterans Affairs, the Ministry of Ecology, the State Emergency Service, and the State Treasury.
According to the SBU, a total of more than 70 state websites were attacked, ten of which were penetrated. No personal data leak has been confirmed so far.
im