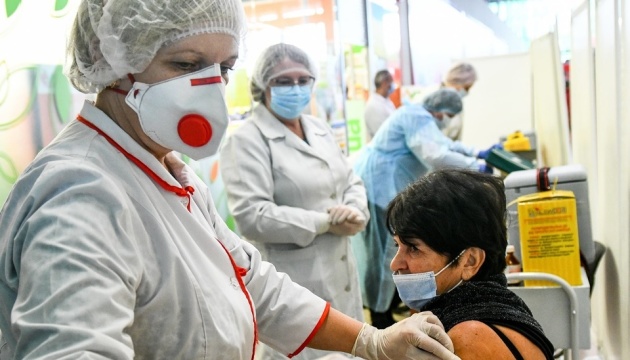 Health ministry to expand list of jobs requiring mandated COVID-19 vaccination
The Ministry of Health will further expand the list of occupations where the employees are obliged to undergo vaccination for COVID-19.
That's according to Health Minister Viktor Liashko who spoke at Savik Shuster's Freedom of Speech panel show on Friday, an Ukrinform correspondent reports.
"Today we have a health ministry order on a certain list of professions where vaccination against coronavirus is mandatory. It includes educators and officials with the central executive bodies. Next, we are developing a draft order, which is yet to be approved. The new list will additionally include social workers, employees of all state enterprises, institutions, and organizations, as well as those employed in the areas critically important for our country's economy," Liashko said.
As Ukrinform reported earlier, the Ministry of Health approved a list of industries and organizations whose employees are subject to mandatory vaccination against COVID-19.
Meanwhile, over the past 24 hours, Ukraine health officials reported 23,229 new daily COVID-19 cases and 483 corona-related deaths.
im