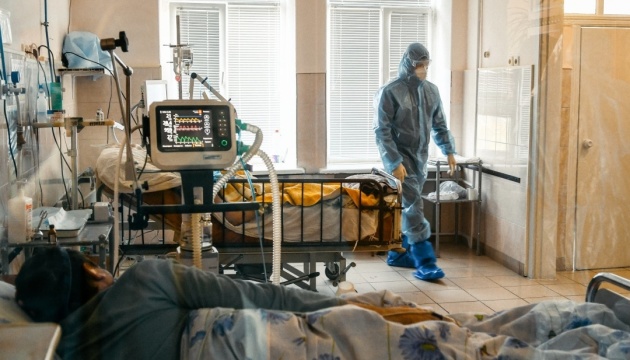 Ukraine reports 23,229 new COVID-19 cases
Ukraine recorded 23,229 new COVID-19 cases over the past day.
"Some 23,229 new confirmed COVID-19 cases (including 1,777 cases in children and 438 cases in healthcare workers) were recorded in Ukraine on October 22, 2021," the Ministry of Health of Ukraine posted on Facebook.
According to the report, 483 coronavirus-related deaths, 5,362 hospitalizations, and 8,330 recoveries were registered in Ukraine on October 22.
As many as 2,748,614 people in Ukraine have contracted coronavirus, 2,369,695 have recovered, and 63,486 have died since the pandemic began.
As the Ministry informs, a total of 8,760,924 people have been vaccinated since the campaign started in Ukraine: 8,760,922 people received the first dose and 6,915,377 people received two doses (two people received their first dose abroad).
Over the past day, 289,468 people in Ukraine got COVID-19 shots.
ol