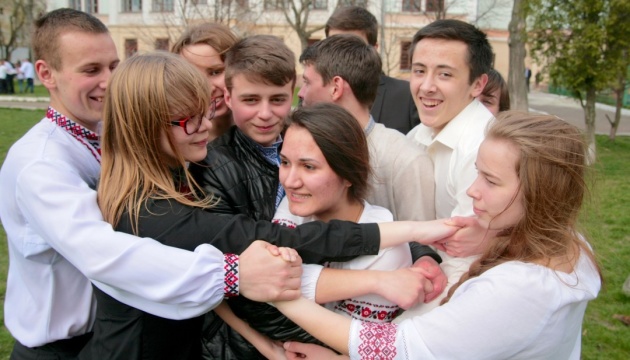 Gifted youths to receive scholarships from President's Fund
The President's Fund for Education, Science and Sports will soon be offering various incentives to young talented Ukrainians.
That's according to the President's Office, Ukrinform reports.
The President's Fund to Support Education, Science and Sports is launching its work. The Cabinet passed the relevant resolution at a meeting on September 15, approving the relevant appropriation procedure.
The President's Fund was established in 2019 to encourage development of talented youths, improve quality of education and research, and educate healthy citizens. In June 2021, Volodymyr Zelensky approved the Regulations on the Fund's Board, having restarted its operations.
"First of all, the president will start paying presidential awards in the amount of UAH 100,000 to the winners of international student competitions. UAH 10,000 presidential scholarships will be paid to students who gained highest scores at the External Evaluation. Scholarships will be paid monthly throughout the year," the statement reads.
The plan also envisages financing awards to celebrate the achievements of Ukrainian athletes and encourage youngsters to engage in sports, and to support coaching.
"We seek to create a powerful institution that will set out development vectors for each of the relevant areas, support and encourage gifted Ukrainians to develop their potential, set up platforms and conditions for cooperation, technology development, innovation, and training of our best professionals and athletes," said Olha Budnyk, the president's aide and envoy to the Fund.
As noted, the scope of the Fund's work will include offering grants for education in foreign universities (Master's degree and PhD). This will allow the most talented youths and the scientific community to get competitive education.
The Fund can also be used to attract foreign highly qualified teachers and instructors to train Ukrainian students in priority areas where the level of education needs to be strengthened. This will help expand the circle of students with access to quality competitive education.
The President's Fund will be formally launched at a solemn ceremony to be attended by state leadership, where winners of international student competitions will be awarded.
As reported by Ukrinform, the Cabinet at a meeting on September 15 approved a bill on the State Budget 2022.
im