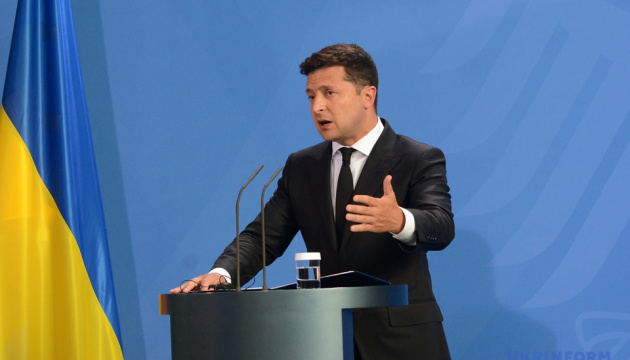 Ukrainian president forms Council for Youth Affairs
Ukrainian President Volodymyr Zelensky has signed a decree establishing the Council for Youth Affairs, the presidential press service has reported.
"President of Ukraine Volodymyr Zelensky has signed Decree No. 462/2021 establishing the Council for Youth Affairs. It will function as an advisory body under the head of state," the report said.
It notes that the council is being created to promote the development of the potential of young people, their self-realization and active participation in public life and making decisions on youth policy. It is expected that promoting the development of youth infrastructure will be among the council's tasks.
The composition of this body is to include the leaders of youth movements and organizations, athletes, the founders of youth social initiatives, and cultural figures.
According to the decree, proposals on the staff of the council, as well as draft regulations on it, must be submitted to the president within a month.
On April 27, the Verkhovna Rada passed a law that improves the formation and implementation of youth policy. Some 321 MPs voted for a respective bill, No. 3718 "On the basic principles of youth policy" at its second reading.
op