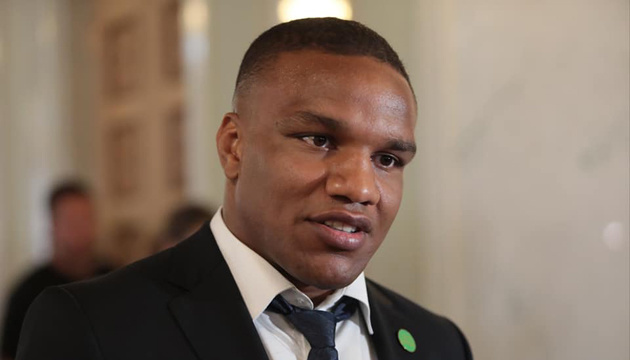 Charges dropped against group over racism incident targeting Olympic champion
Police in Kyiv have closed criminal proceedings over an August 13 provocation incident involving Olympic wrestling champion Zhan Beleniuk, who is also a legislator with the ruling Servant of the People parliamentary faction.
That's according to Oksana Tyshchenko, a spokesperson for the Pechersk District Unit of Kyiv PD, who confirmed the report to Ukrinform.
"Yes, I confirm this," she said.
According to Tyshchenko, the criminal case was closed based on Beleniuk's appeal to not proceed with prosecuting the offenders.
As Ukrinform reported earlier, on August 13, Beleniuk wrote on a social network that a group of aggressive men in Kyiv had attempted trying to provoke a conflict with him by shouting racist insults.
On the same day, the police launched a formal inquiry into the incident under Article 161 of the Criminal Code (Violation of equality of citizens depending on race, nationality or religious beliefs).
Zhan Beleniuk, a Ukrainian Greco-Roman wrestler, won a gold medal in the Tokyo Olympics in the men's 87kg event, bringing the country the only gold from the Games.
im