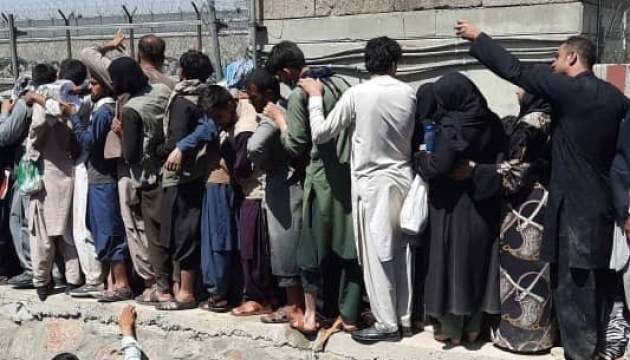 More than 230 Ukrainians, relatives remain in Afghanistan – Ambassador
More than 230 Ukrainian nationals and their family members remain in Afghanistan amid rising tensions.
That's according to Ukraine's Ambassador to Tajikistan and Afghanistan (part-time) Vasyl Servatiuk who spoke with LB.ua, Ukrinform reports.
"Our latest data says there are just over 230 people left in Afghanistan who are citizens of Ukraine or their relatives," Servatiuk said.
Asked how many of them are ethnic Afghans, he said: "Of these people, only two are ethnic Ukrainian women who are married and who permanently live in Afghanistan, while the rest are ethnic Afghans who have relatives in Ukraine and by virtue of for various reasons are now on Afghan territory."
According to the ambassador, more than 250 Ukrainian citizens, family members, and foreign nationals have already been evacuated from Afghanistan to Ukraine. Most of them were transported on three Ukrainian evacuation flights, while 20 citizens plus two relatives of one of them were extracted by the country's international partners.
The ambassador also answered the question of whether the fourth Ukrainian emergency flight will depart on schedule: "At the moment, I can't disclose all the details of the operation. However, I'll say this: we continue to move on schedule with the fourth and the following stages of evacuation, we continue to collect our people."
As Ukrinform reported, on August 23, a third plane carrying more than 100 Ukrainian citizens took off from Kabul, the capital of Afghanistan.
Since the dramatic power takeover by the Taliban, Afghanistan has been seeing crowds desperately trying to flee the country, including through the Kabul Airport.
Governments, including that of Ukraine, have been sending planes to evacuate citizens from the conflict-struck country.
Over 170 people were killed and at least 200 were wounded in the suicide attack on August 26. The ISIS in Khorasan (ISIS-K) terrorist organization has claimed responsibility for the deadly attack.
im