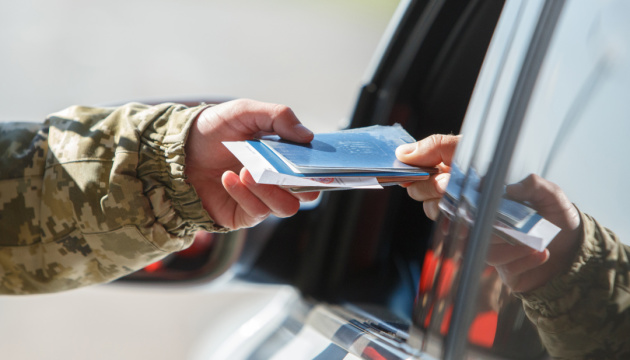 New quarantine rules for crossing into Ukraine come into force on Aug 5, health official says
New quarantine-related rules for crossing the Ukrainian border will be enforced on August 5.
That's according to Deputy Minister of Health, Chief State Sanitary Doctor Ihor Kuzin, who spoke with 1+1 TV's morning show, Ukrinform reports.
"New rules for crossing the state border, this resolution (amendments to Resolution No. 1236 of the Cabinet of Ministers of December 9, 2020, adopted on July 28 – ed.) will come into force on August 5. It was published yesterday and shall come into force in seven days from the moment of publication. A certain algorithm for crossing the state border will be changed," Kuzin said.
According to the said changes, to cross in, foreign citizens must hold a negative PCR test result and insurance to cover their potential treatment if they contract the coronavirus in Ukraine. After crossing the border, they must activate the Vdoma (Home – ed.) application, then within 71 hours they have to take either a PCR test for COVID-19, or an antigen test.
"If they pass such a test, the Vdoma app won't further activate, meaning they don't need to self-isolate. If they don't pass the test, the application will be activated and they will have to spend 10 days in self-isolation," said Kuzin
Regarding the issue of border crossing by Ukrainian citizens, the official said that they are supposed to hold an international vaccination certificate or a document on receiving a single dose of COVID-19 vaccine.
If a citizen has no such documents on them, they must install the Vdoma app and pass the PCR test within 72 hours.
Also, Kuzin added, rapid antigen testing is being reintroduced at crossing checkpoints in Donetsk and Luhansk regions.
As Ukrinform reported, 962 new COVID-19 cases were reported in Ukraine over the past 24 hours, on July 29.
As of July 30, a total of 2,251,869 cases have been registered in Ukraine since the onset of the pandemic.
im