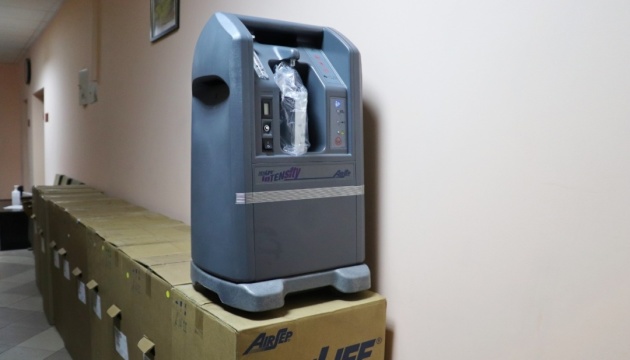 Ukraine sends first batch of oxygen concentrators to India
An airplane with humanitarian aid took off from Kyiv to Delhi - it will deliver 184 oxygen concentrators to India for COVID-19 patients, the State Emergency Service of Ukraine reports.
On May 30, 184 oxygen concentrators were sent to India to combat the dire consequences of the COVID-19 pandemic.
This was done in pursuance of the order of the Cabinet of Ministers No. 467-r dated May 19.
The humanitarian cargo was accompanied by the employees of the State Emergency Service.
The Service added that the second flight will deliver 216 oxygen concentrators to India.
As Ukrinform reported, on May 7, President Volodymyr Zelensky signed a decree on providing humanitarian aid to the Republic of India due to the difficult epidemiological situation with COVID-19 in the country.
India ranks second in the world (after the United States) in the total number of people infected with the coronavirus and third in the number of COVID-19 deaths (following the United States and Brazil).
ish