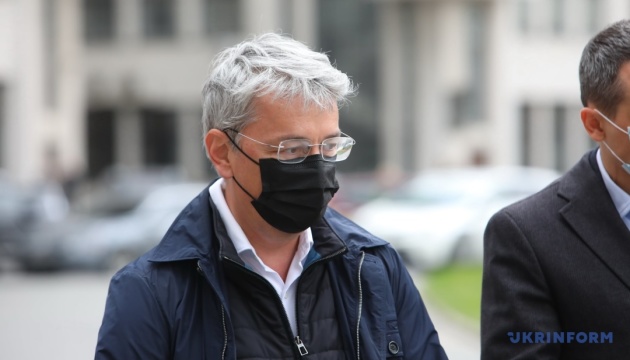 Tkachenko wants two-week lockdown during New Year holidays
Minister of Culture and Information Policy of Ukraine Oleksandr Tkachenko has said that it is better to plan a two-week lockdown for the New Year holidays as the situation in the country should be predictable for all those who cannot work under coronavirus bans and restrictions.
Tkachenko wrote this on his Telegram channel.
"In my opinion, predicted lockdown is better than long-term uncertainty. So I would suggest, first and foremost, planning a two-week lockdown tied to the New Year holidays. Of course, the government should help everyone financially affected by unemployment. Secondly, we should give up mass events for Christmas and New Year and celebrate holidays online, for example, via Zoom," Tkachenko wrote.
He added that all those who are currently unable to work under coronavirus bans and restrictions, particularly creative industries, tourism, small and medium-sized businesses, were currently waiting for the last weekend lockdown in Ukraine.
"The daily number of coronavirus infections has decreased over the past few days. However, the question of what awaits us tomorrow remains open. The situation must be predictable," Tkachenko added.
He said that Ukrainians should know in advance what to expect.
On November 11, the Cabinet of Ministers decided to introduce a weekend lockdown in Ukraine - from November 14 to November 30.
As of early Tuesday, November 24, Ukraine recorded 12,287 new cases of COVID-19, bringing the total number of infections to 647,976.
op