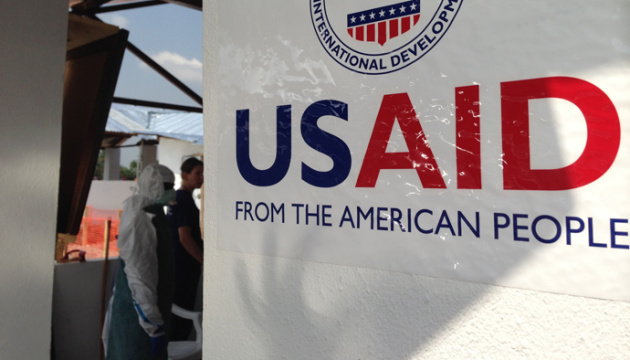 USAID provides Ukrainian hospitals with equipment for COVID-19 patients
The United States Agency for International Development (USAID) mission will provide 18 Ukrainian hospitals with portable blood gas analyzers to help treat COVID-19 patients, the press service of the U.S. Embassy in Ukraine reports.
"The COVID-19 pandemic has put a strain on Ukrainian hospitals, which sometimes lack specialized oxygen equipment. USAID is committed to helping mitigate the effects of COVID-19 in Ukraine and around the world. These commodities are one piece of the U.S. Government's larger effort in Ukraine to provide medical professionals with the tools they need in dealing with COVID-19," explained USAID/Ukraine Mission Director Jim Hope.
The portable blood gas analyzers along with reagents for an initial 17,000 tests will be sent to hospitals in 13 regions: Zakarpattia, Kyiv, Kirovohrad, Vinnytsia, Zhytomyr, Ivano-Frankivsk, Lviv, Sumy, Rivne, Zaporizhzhia, Chernihiv, Odesa, and Volyn regions.
The equipment quickly and accurately evaluates the likelihood of developing severe respiratory complications in patients with COVID-19, allowing doctors to conduct a full range of emergency tests on critically ill patients.
Since March 2020, USAID has provided about $19 million to Ukraine for COVID-19 support in healthcare services, humanitarian assistance, public awareness and information, essential commodities, and the automation of government processes and services. USAID's work is part of the overall $41 million U.S. Government support package to assist Ukraine in addressing the COVID-19 pandemic.
iy