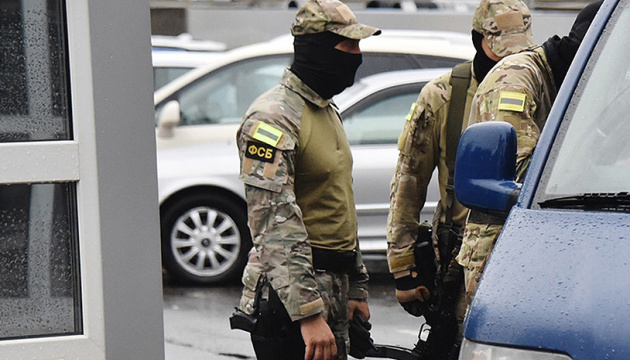 All four Crimean Tatars detained by FSB released at night
On the night of September 1, the last of the four Crimean Tatars detained in Russian-occupied Crimea on Monday, whose whereabouts were hidden by Russian security forces, was released.
"At about 1:00 am, the last of the detainees, Aider Kadyrov, was released. People around were waiting for the release of all the detainees," Crimean Solidarity reported on Facebook.
According to the report, the first detainee was released at 8:00 pm, the rest were released at intervals of an hour and an hour and a half.
According to Kadyrov, he was interrogated about his communication with Dadadzhonov, forced to write a confession and demanded to waive the right to his lawyer by agreement.
According to his lawyer, the actions of the security officials against his client were illegal. He clarified that at 10:30 pm his client was forced to write a confession, and at 10:45 pm a criminal case was opened against him.
On Monday, August 31, the Russian occupation authorities raided the houses of Crimean Tatars in the occupied Crimea. Following searches in the houses of Aider Kadyrov (village of Rozlyvy, Nizhnyohirskyy district), Ayder Abliakimov (village of Soniachna Dolyna, Sudak district), Rydvan Umerov (town of Sudak), and Enver Topchi (urban village of Ichki (Sovietskyy), Ichki district), these people were illegally detained. Ukraine opened a criminal investigation into the illegal searches in Crimean Tatar homes on the occupied peninsula.
ish